The 6th graders are finishing their final Spanish unit learning all about Hispanic culture, celebrations, and food! They created a menu with typical Hispanic dishes and chose one from a Spanish speaking country to prepare and share today during their end of unit celebration!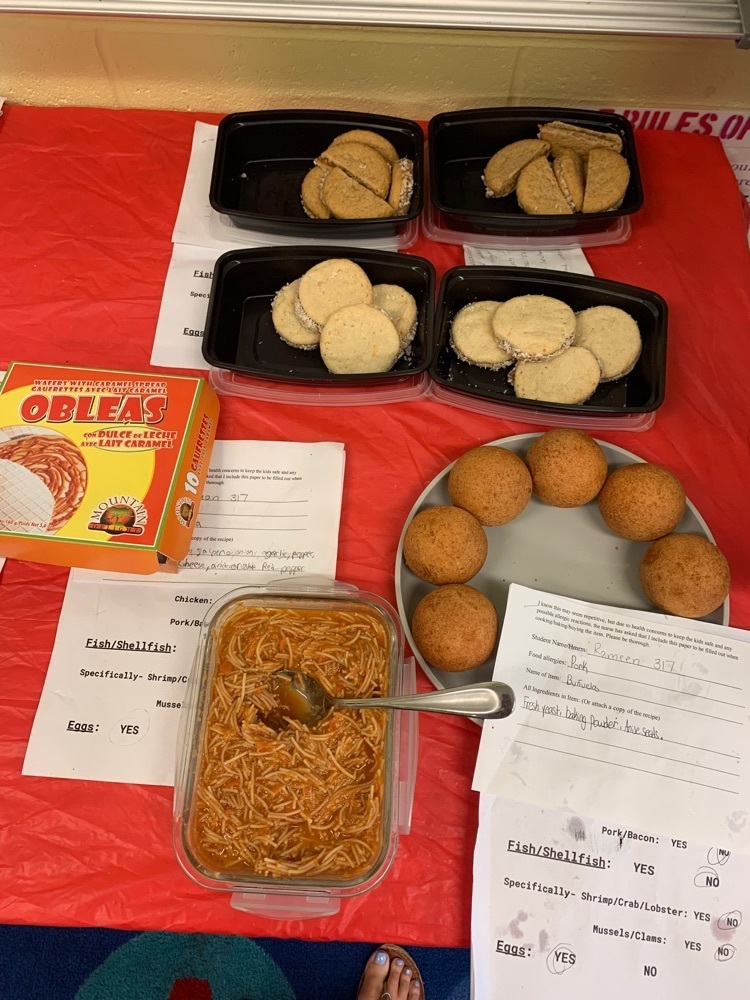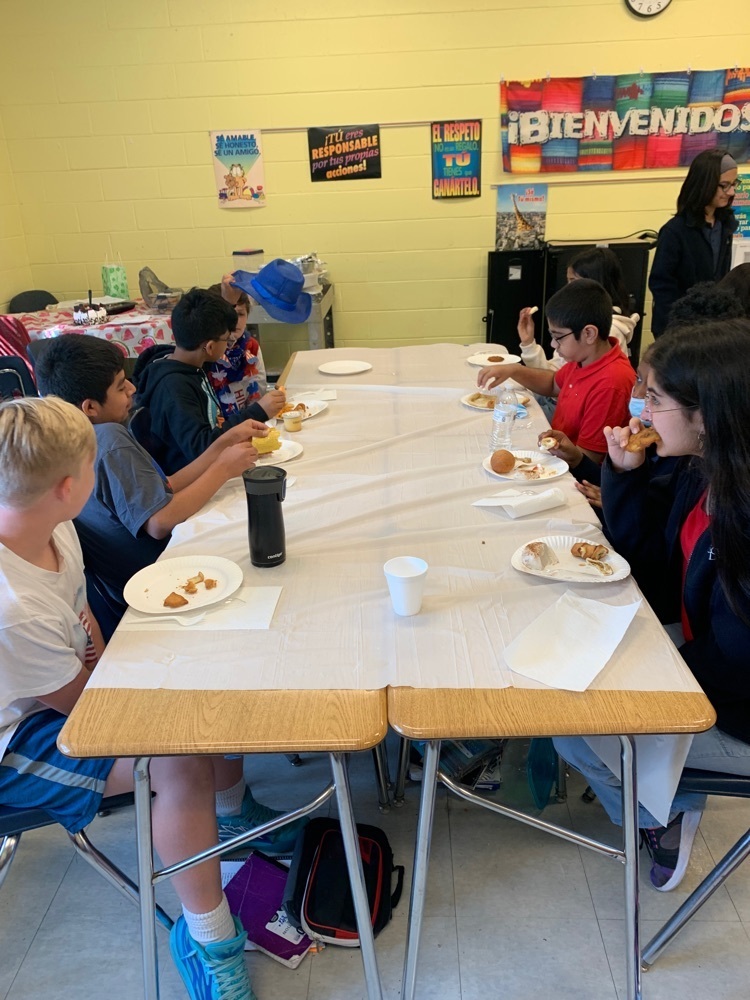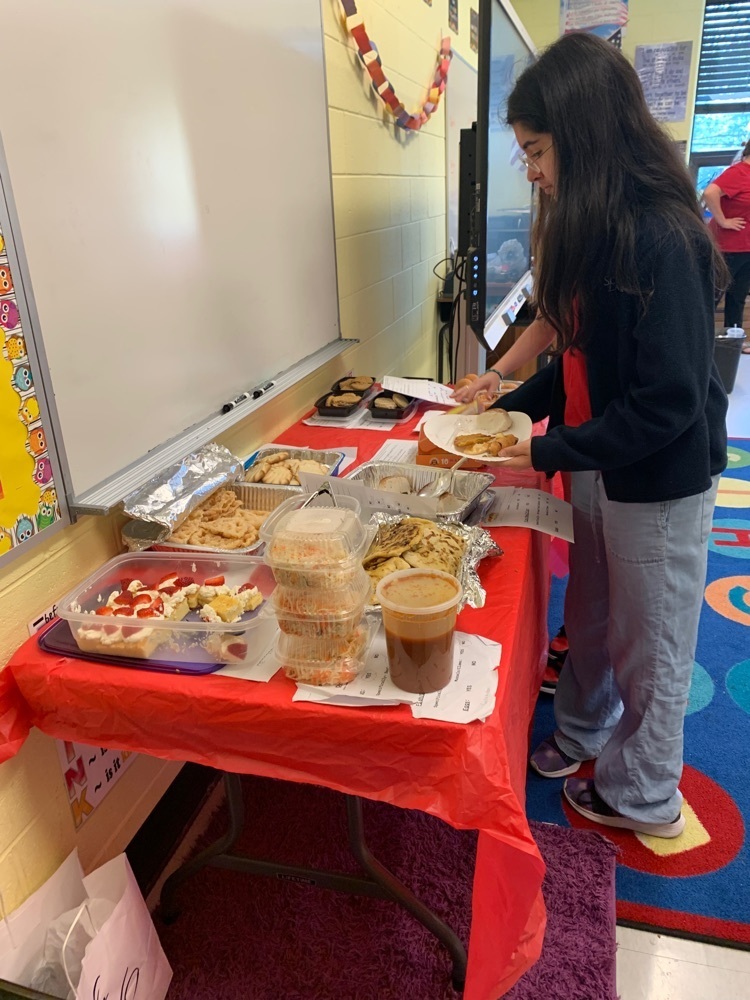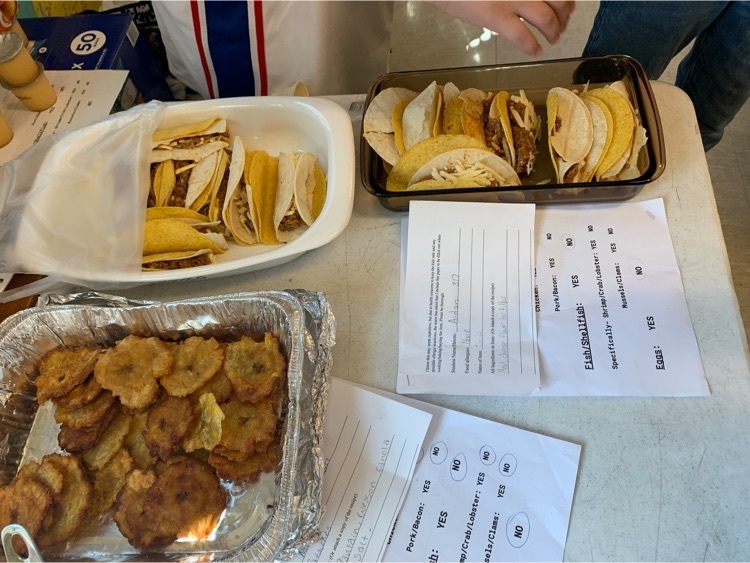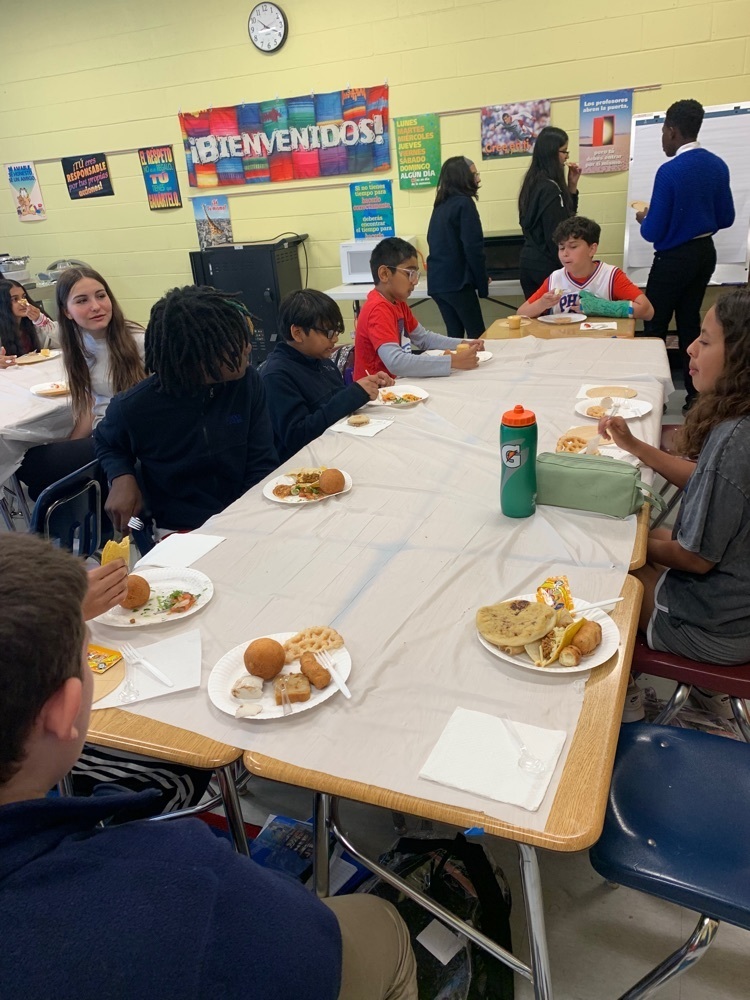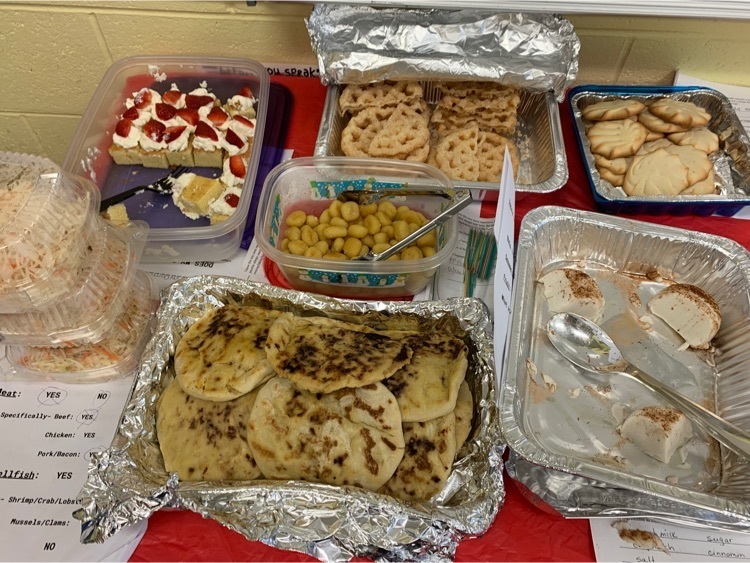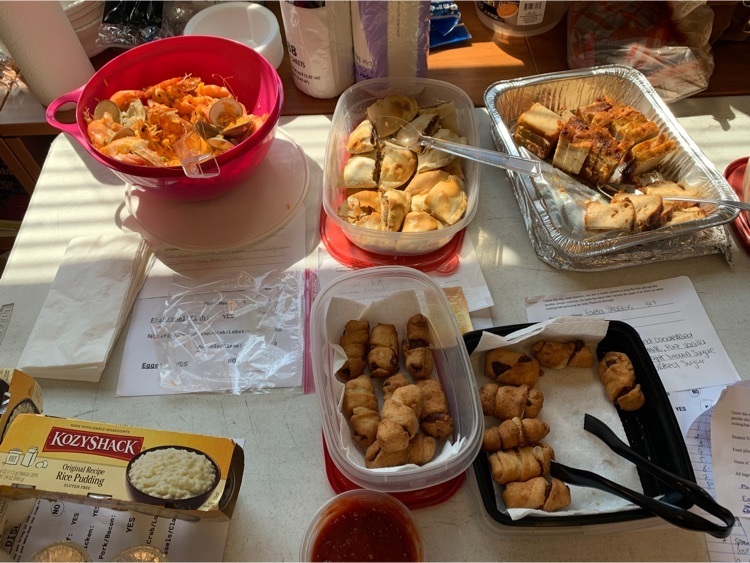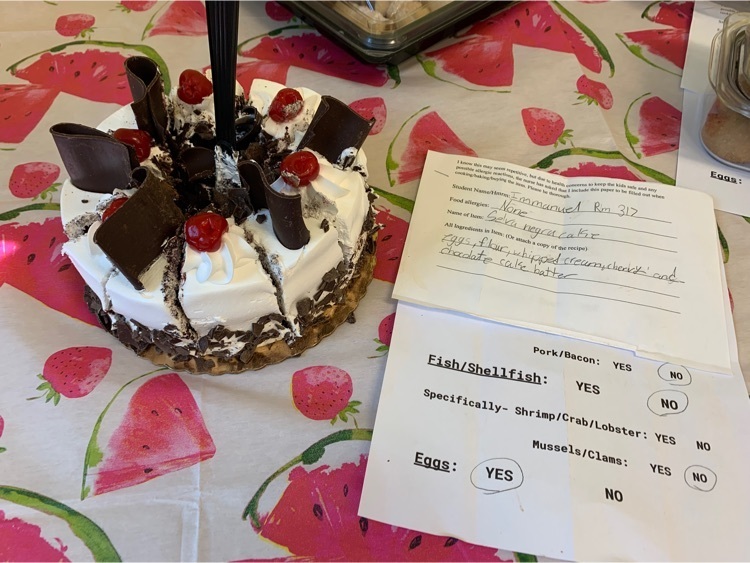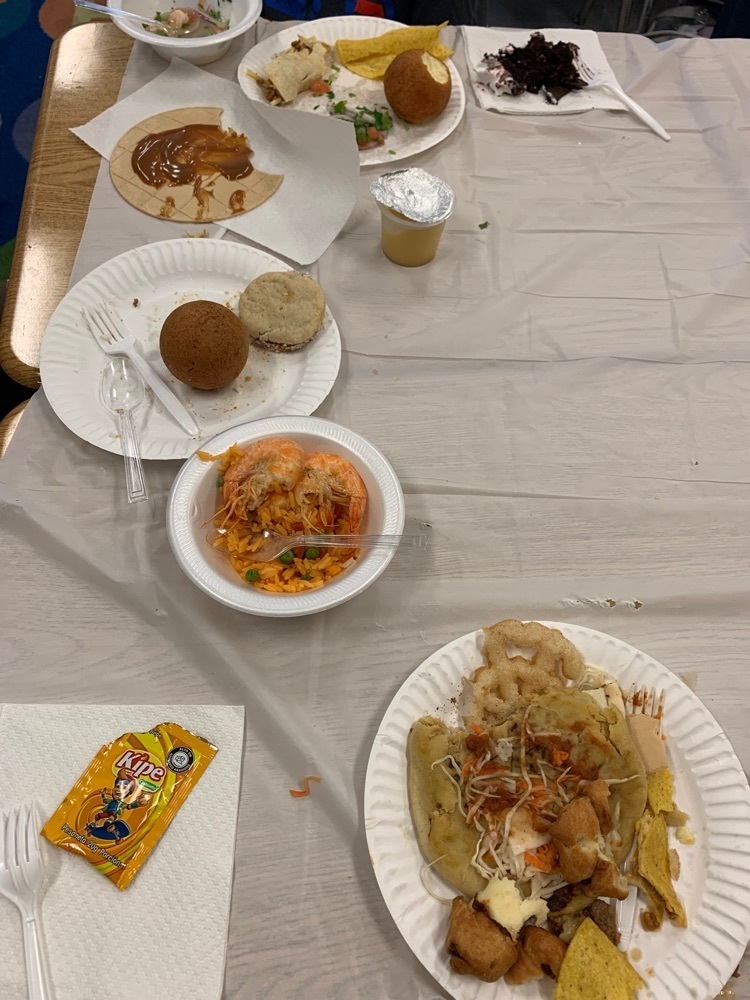 We had our 5th Grade DARE Graduation ceremony this morning! All of the students did a terrific job participating in the lessons, and a student from each homeroom was recognized today for their outstanding effort on the DARE essay, and another student for exemplifying the teachings of DARE in their daily words and actions. A huge "Thank You" to the Bensalem Police Department for this program and to Detective Oliverio for being our awesome DARE Officer! Congratulations to all 5th grade students for completing the 10 DARE lessons and graduating today! We are so proud of you! You can see more photos here:
https://photos.app.goo.gl/6nJDzYLg8Ui6DS2o6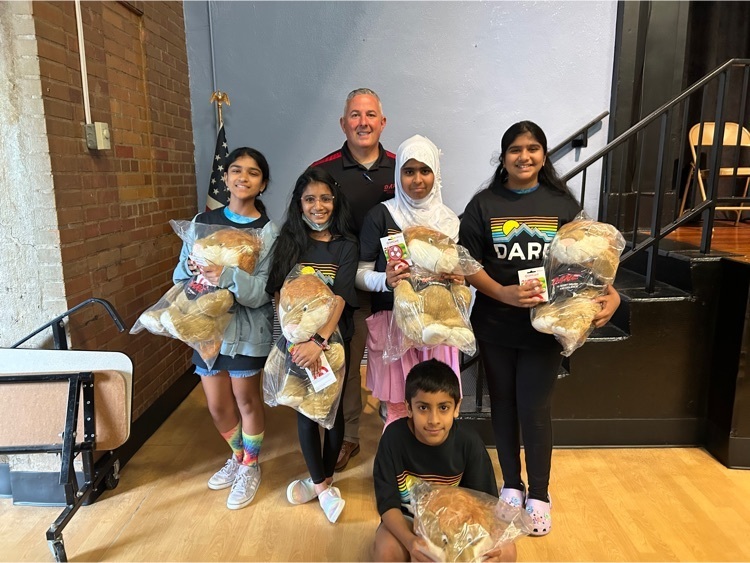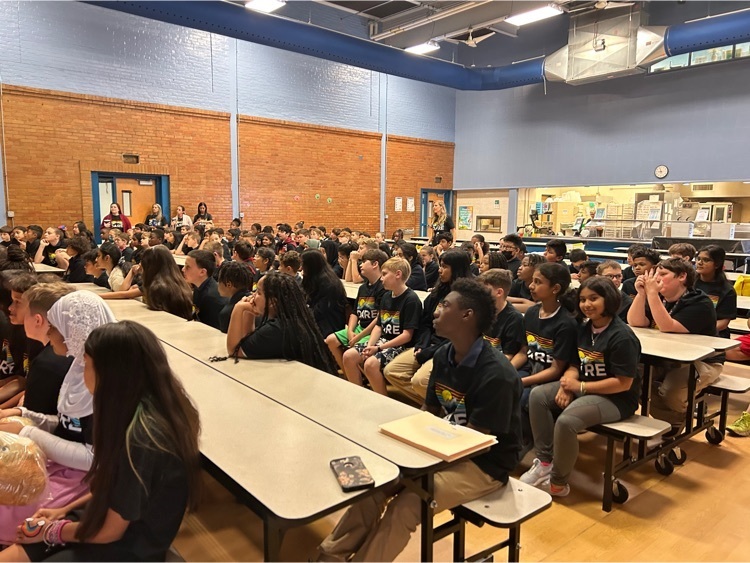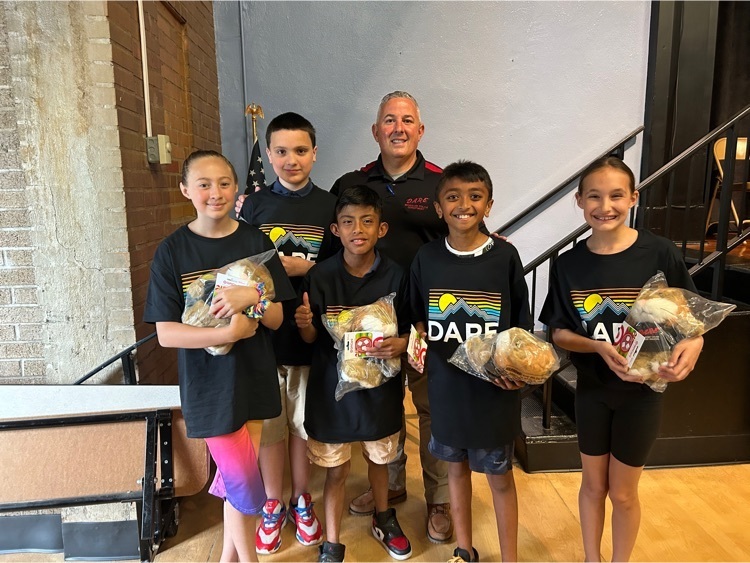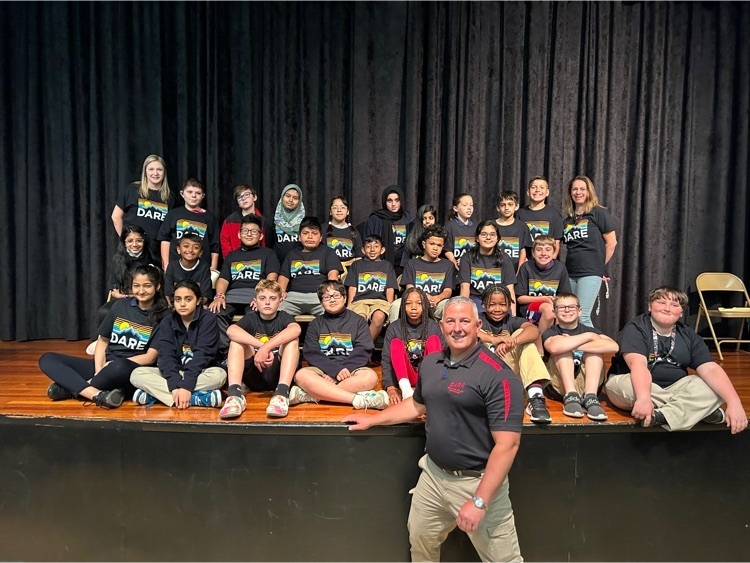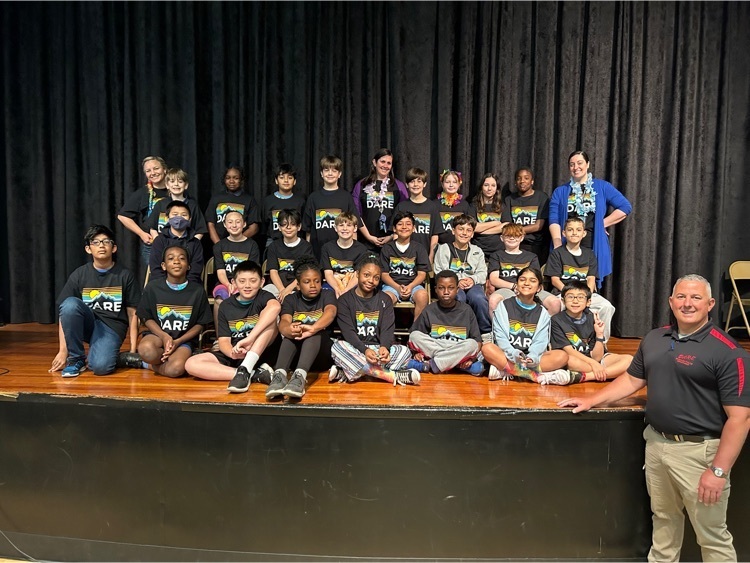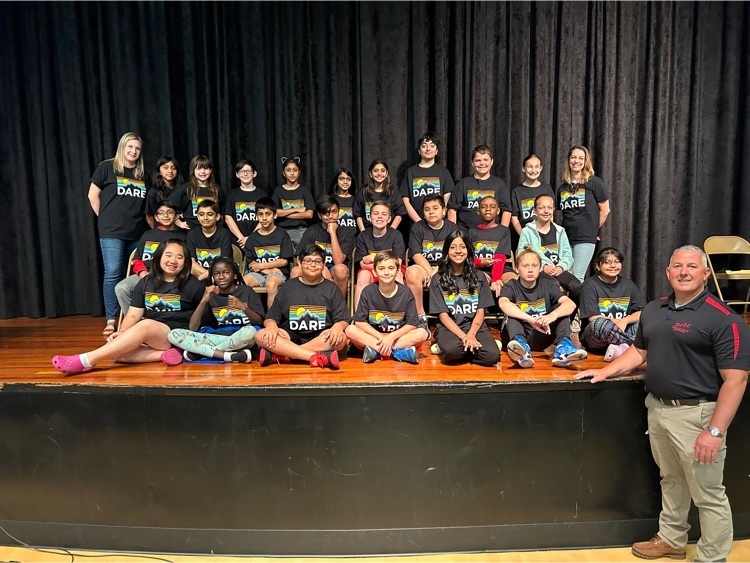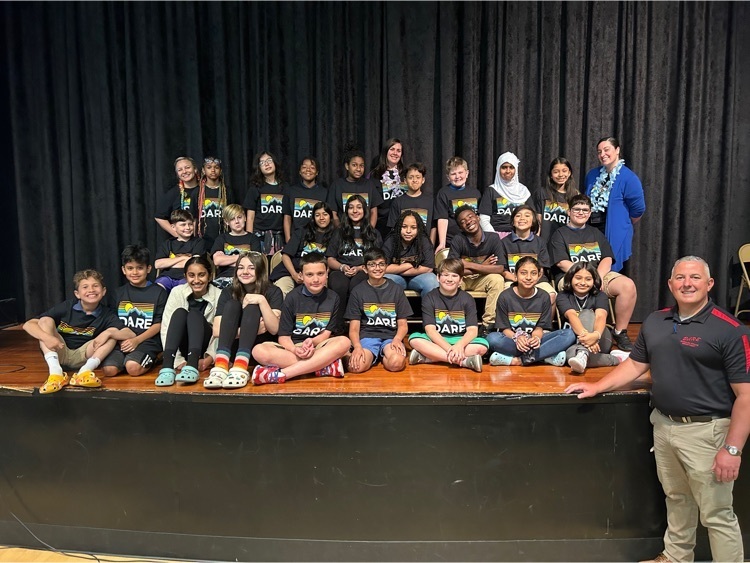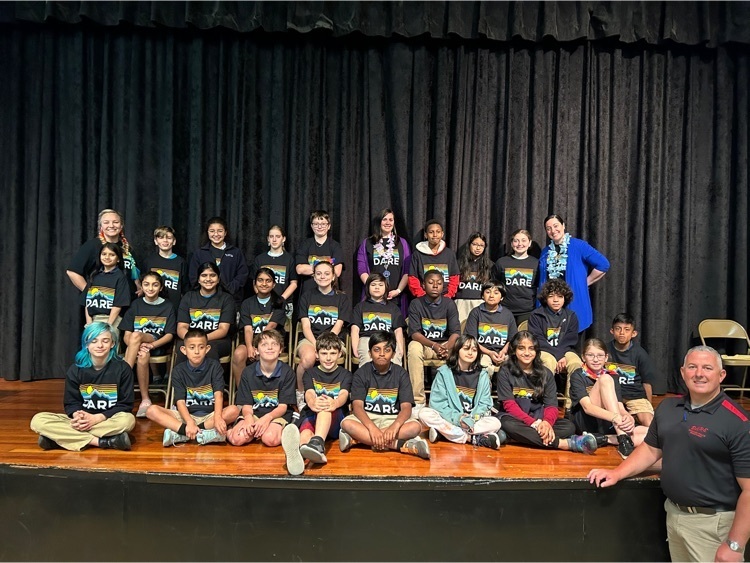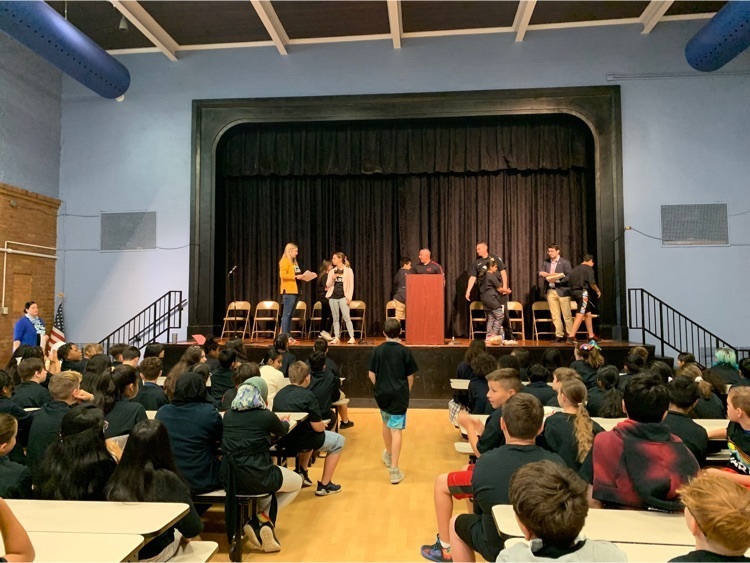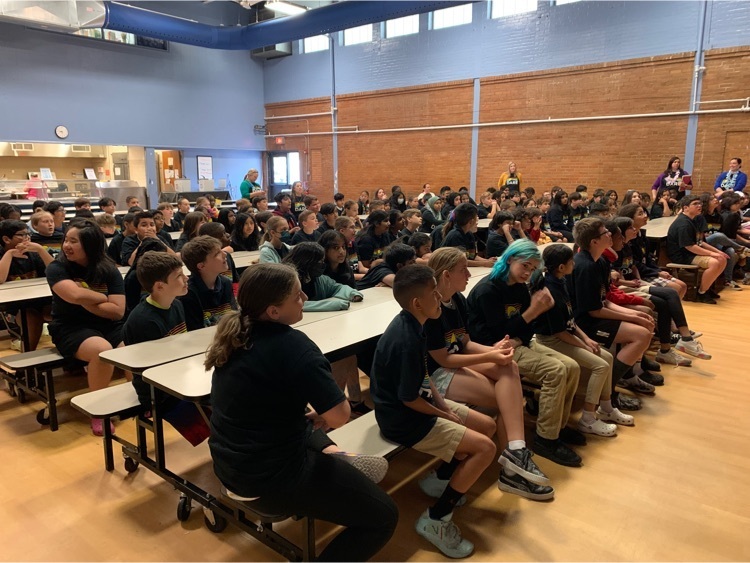 Josh and Kate, experts from the Elmwood Zoo, came to visit to teach the 5th graders more about the importance of conservation! We learned about biodiversity, endangered species in the wild, and unique characteristics of some of their animal friends who came along for the visit too. We met "Sydney" an Australian skink, "Sandy" a gopher tortoise, and "Tom a chinchilla! See more photos from our expert visits this week here:
https://photos.app.goo.gl/JyAyrSh1xbLBvcP76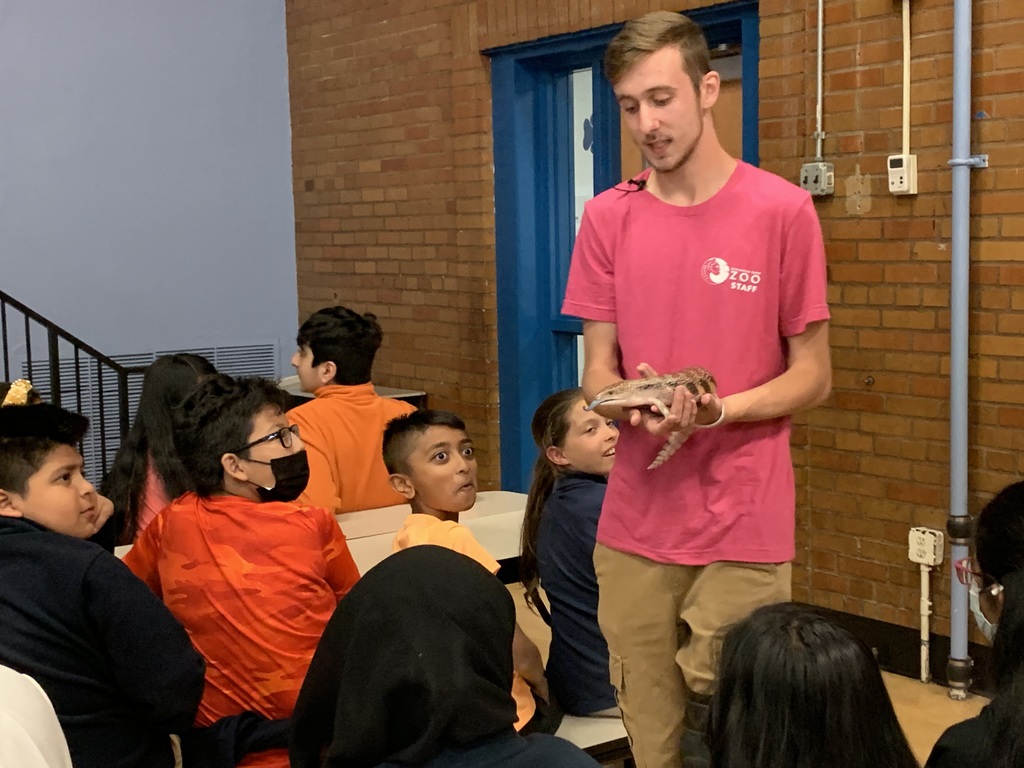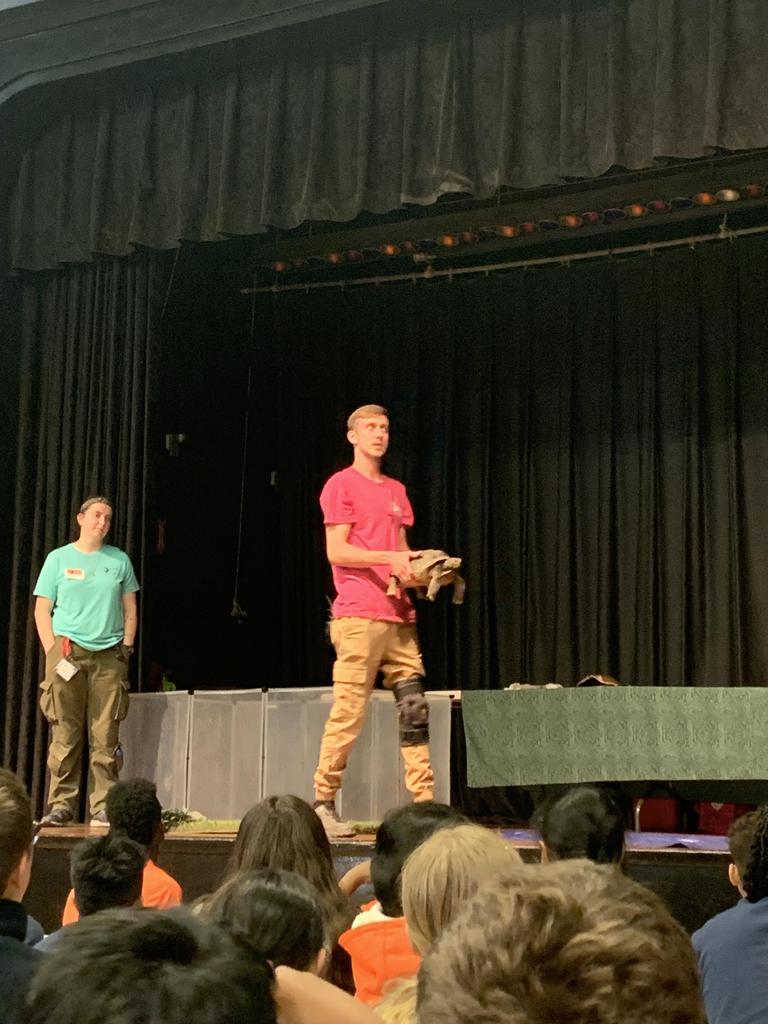 The 5th grade students raised a total of $606 last night at their 5th Grade Saves the World Exhibition through the silent auction of their fantastic art work! They painted silhouettes of nature in Art class, shared their rainforest stories they have been writing in ELA, and showcased their prototype to combat an environmental issue as part of their Environmental Action Plan project in Design Tech and Science. Thank you to all of the families who came out to support and participate, all the teachers who work together on this interdisciplinary project, and all the students for their hard work this trimester putting it all together! All proceeds raised will go directly towards Meg Lowman's organization, The Tree Foundation. You can see more photos from the event here:
https://photos.app.goo.gl/cotNfvVF3G6sArSZA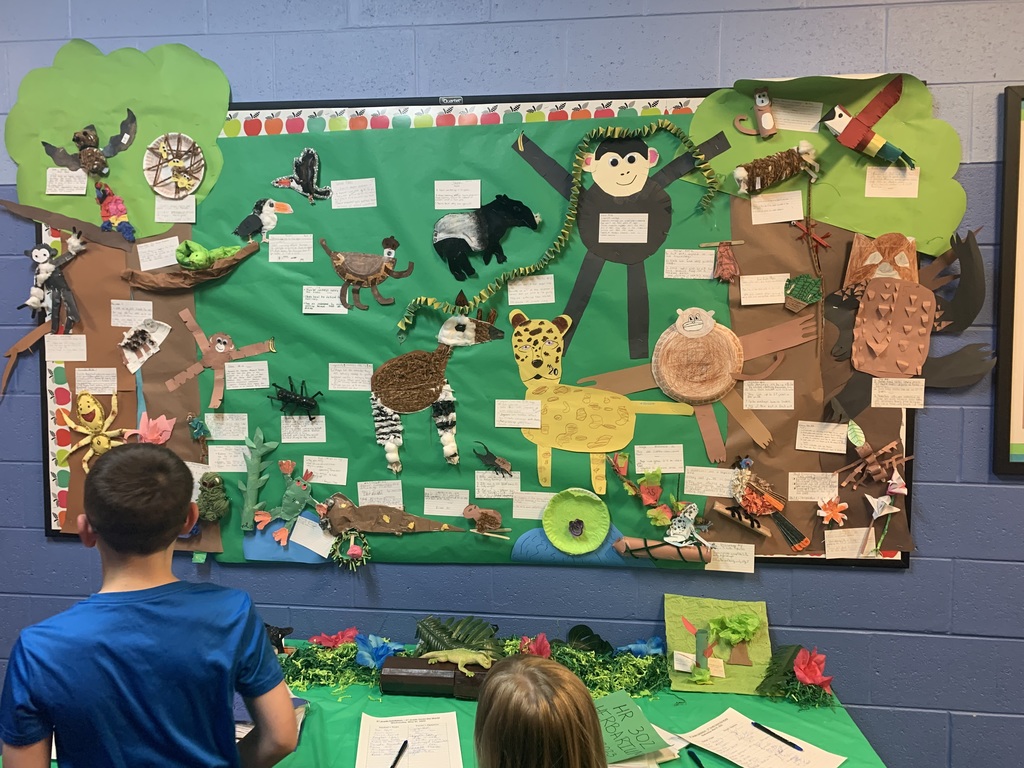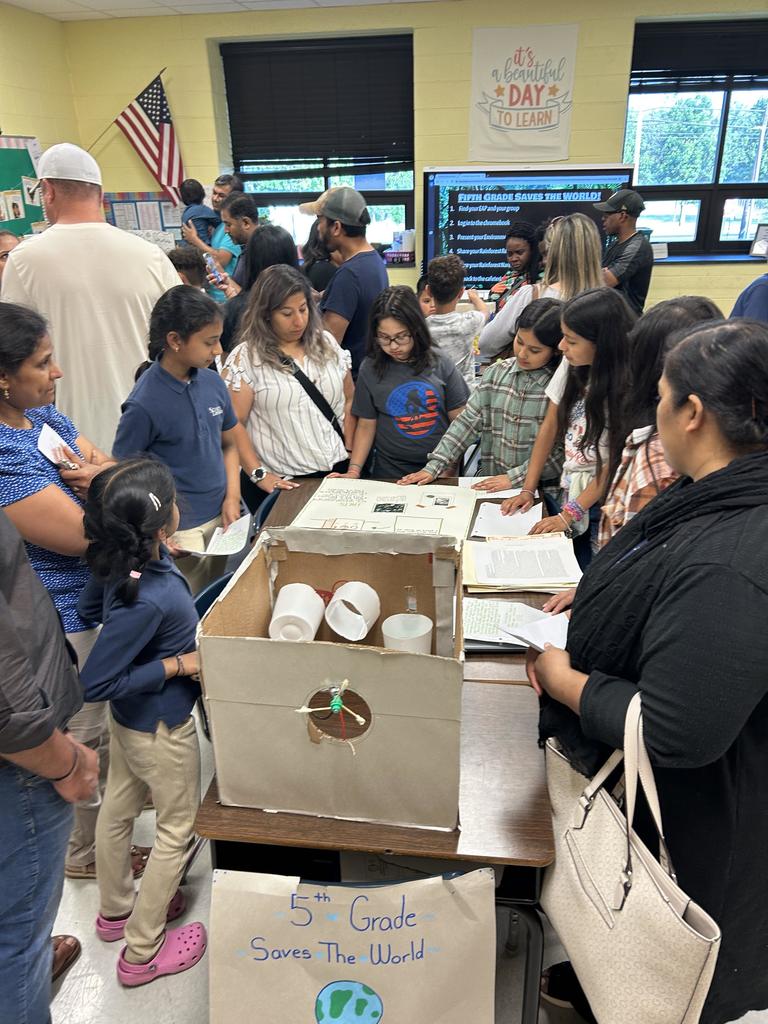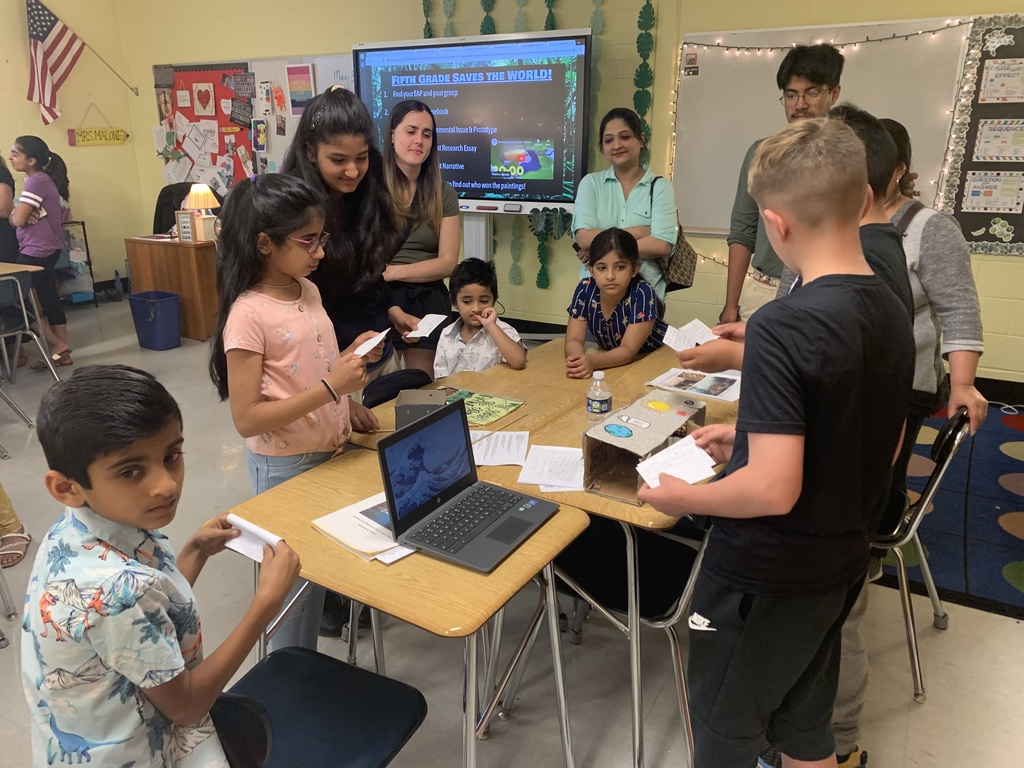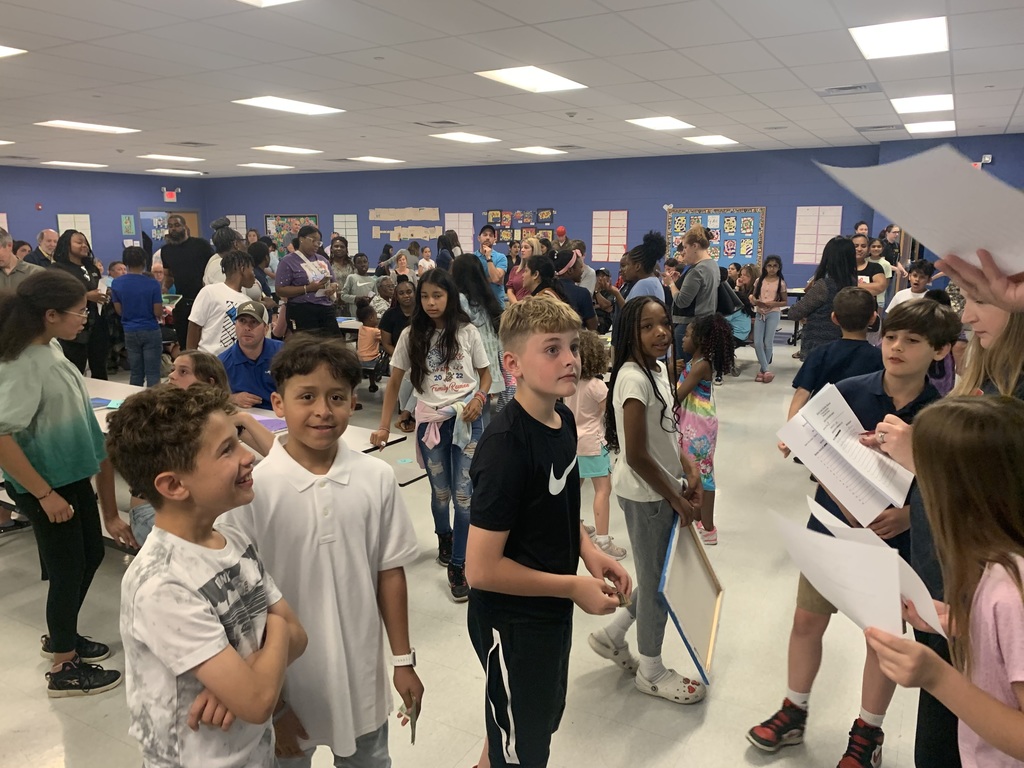 We had a guest speaker come speak to the 6th grade students today from the Children's Craniofacial Association. Ms. Aaliyah Booker is a 21 yr old college student at Saint Peter's University located in Jersey City, NJ; majoring in biology. She is also an intern at CCA and active on social media, where she advocates for others who have facial differences. She spoke to the students about her life experiences, how being different is an opportunity to stand out, and the importance of being kind. She is truly an inspiration. The students were able to make connections to the novel Wonder they read earlier this year and their current research project about genetic disorders in Science. A big "Thank You" to Aaliyah, her family, and the CCA organization.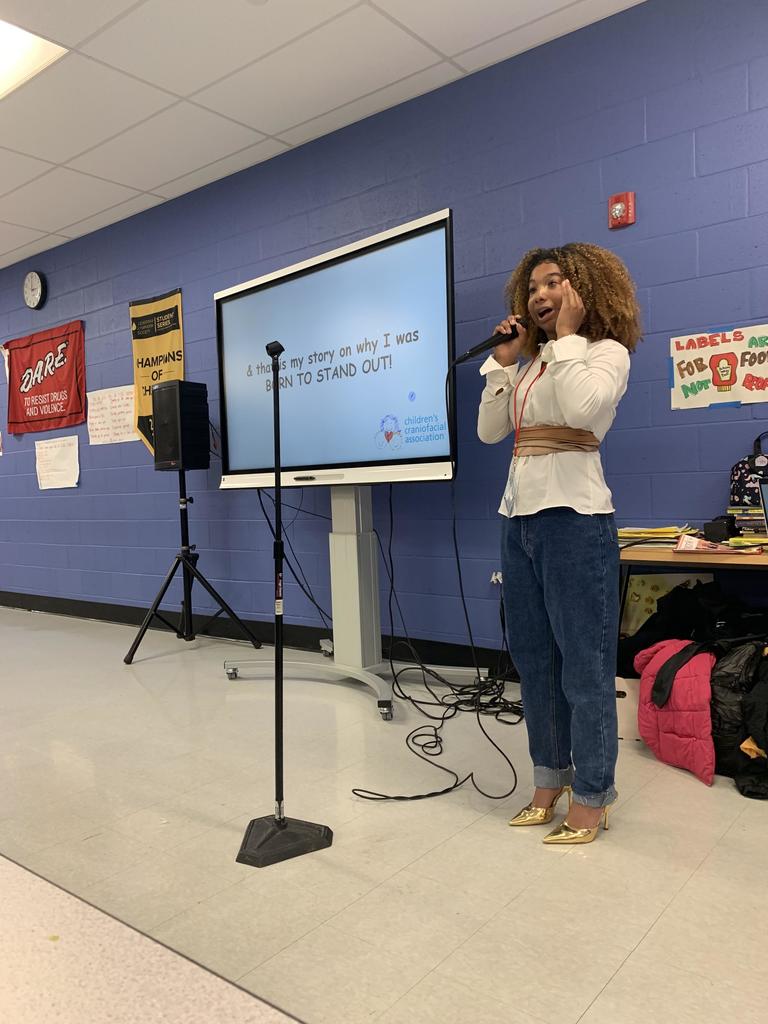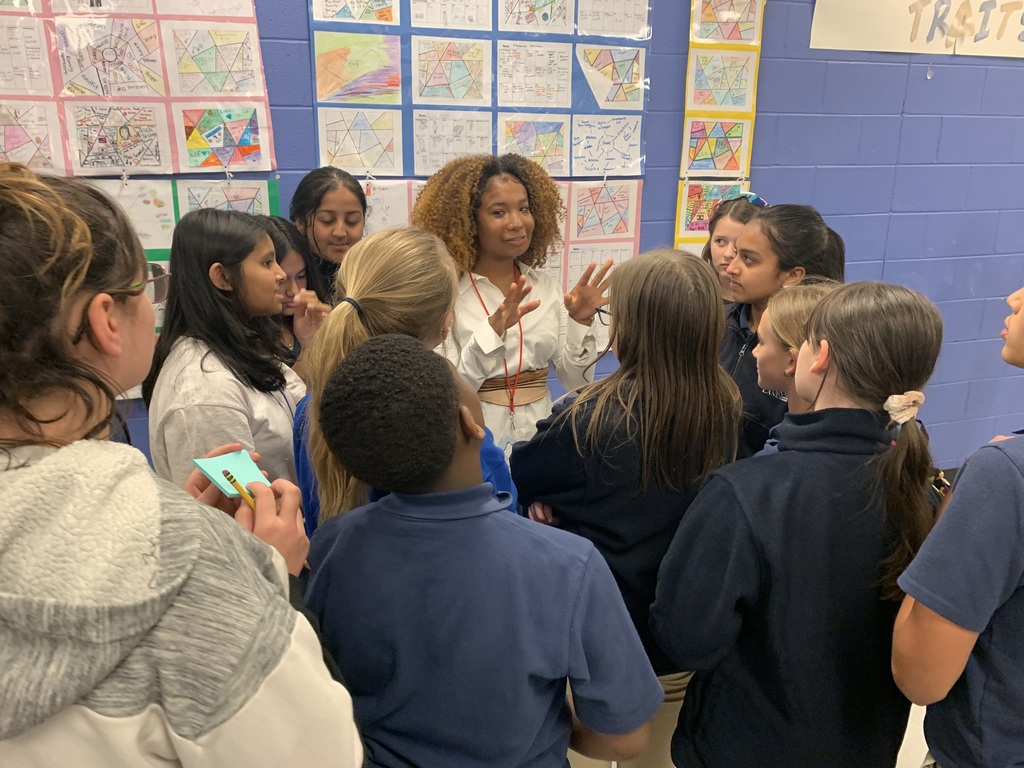 We had a visitor from the Da Vinci Science Center come in this morning to teach 5th grade students the science behind all things gross! The "Grossology" exhibit focuses on the digestive system and scientific facts about how the amazing human body works. There were student volunteers and a lot fun and funny facts!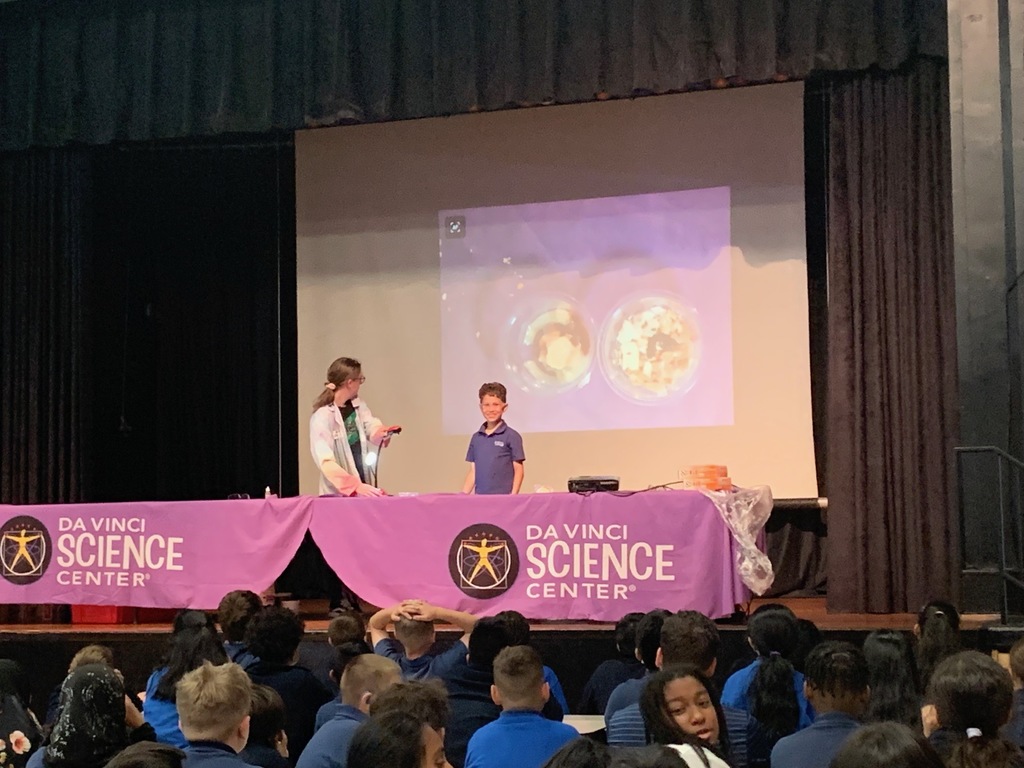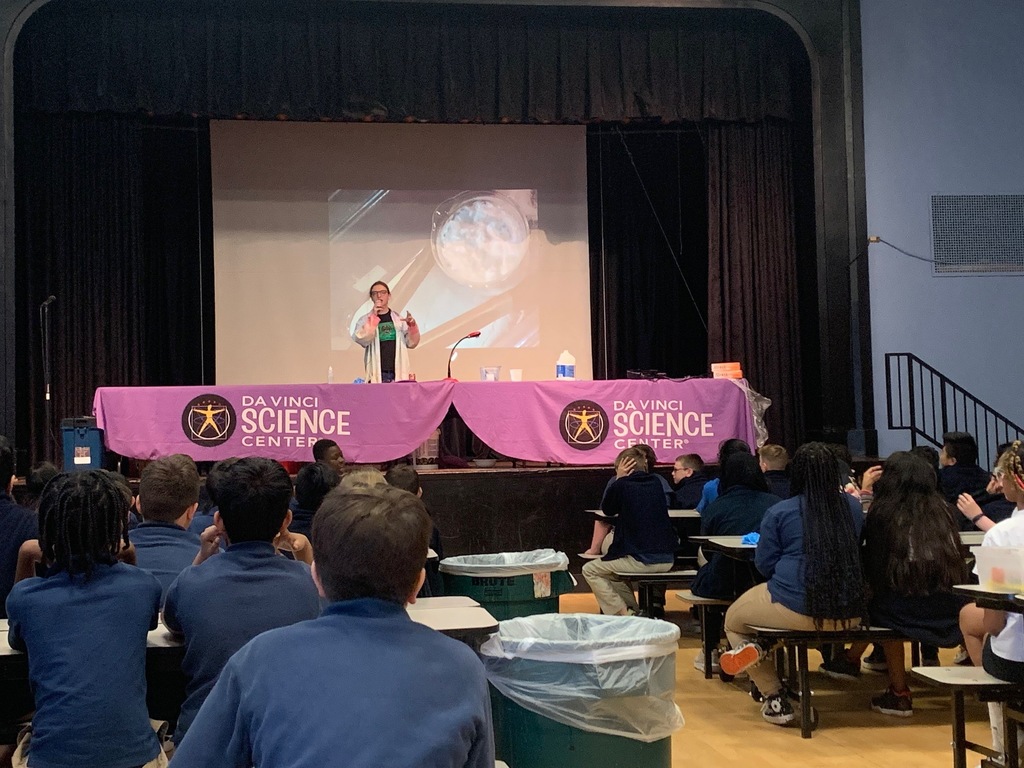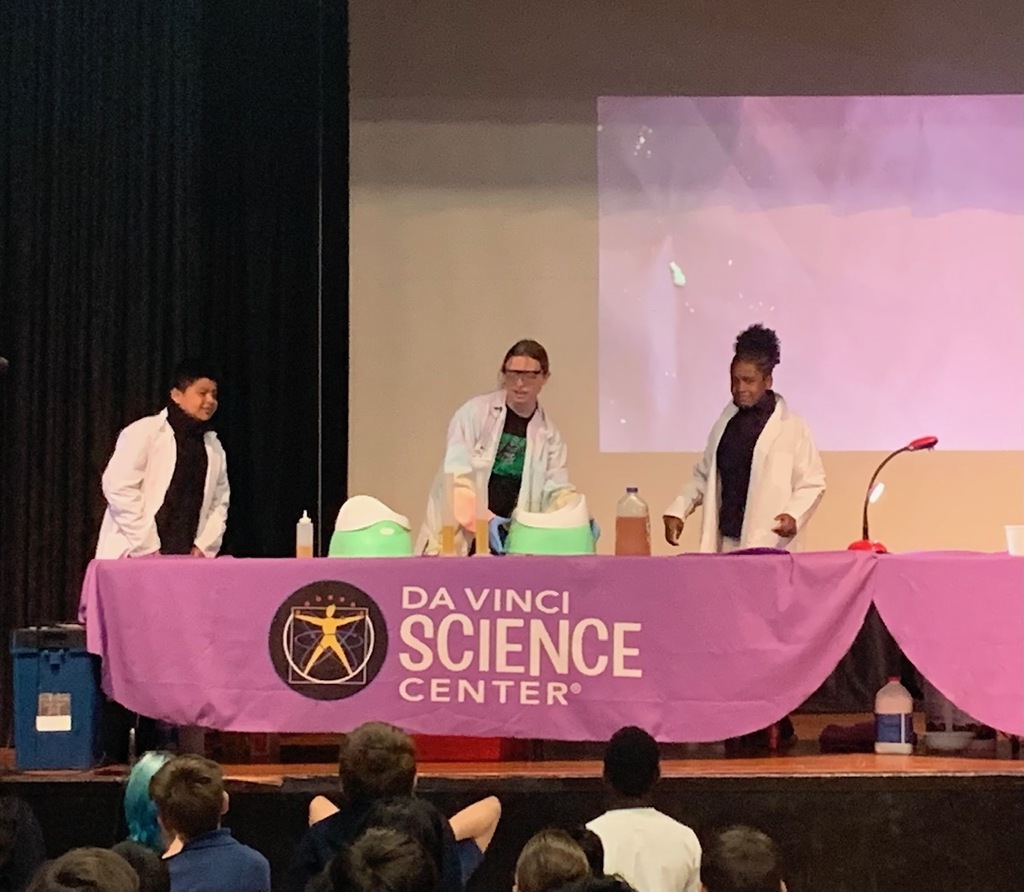 The 6th graders had an awesome field trip to the Maryland Science Center in Baltimore, MD yesterday. They attended a special exhibit to learn about the night sky during different seasons. They were then able to roam the entire Science Center and enjoy the beautiful weather and have lunch in the inner harbor. It was a great day! A big thank you to all of the chaperones, staff, and students for such a wonderful field trip experience. You can see more pictures here:
https://photos.app.goo.gl/Ruo8F6ELpZyTfowQ6

5th graders had an exciting visit from a Civil War reenactor this morning to bring what they are learning about to life! Mr. McGowan has been reenacting for over 20 years and he shared his knowledge of what life was like for Union and Confederate soldiers during the Civil War time period. He even let some students (and teachers) wear traditional soldier uniforms and showed some interesting historical artifacts.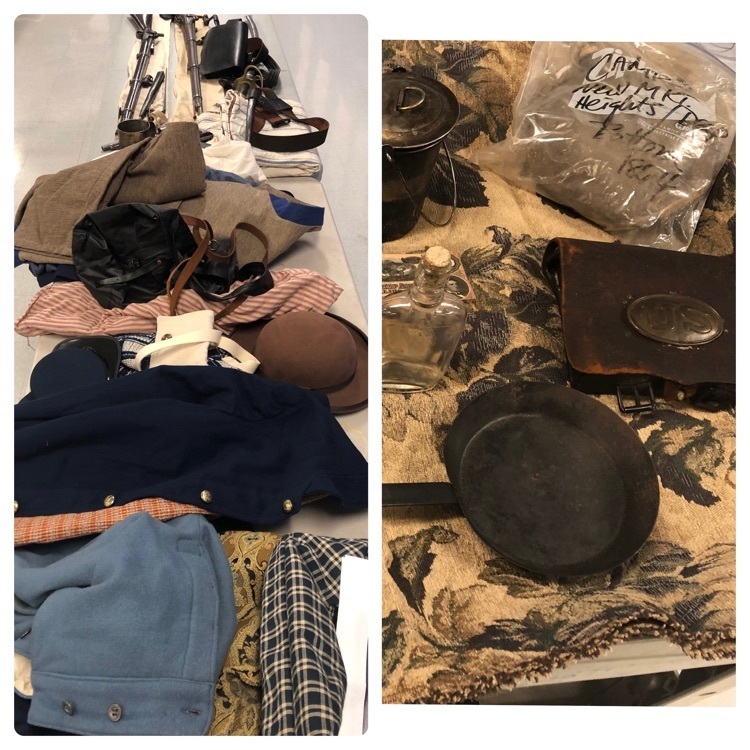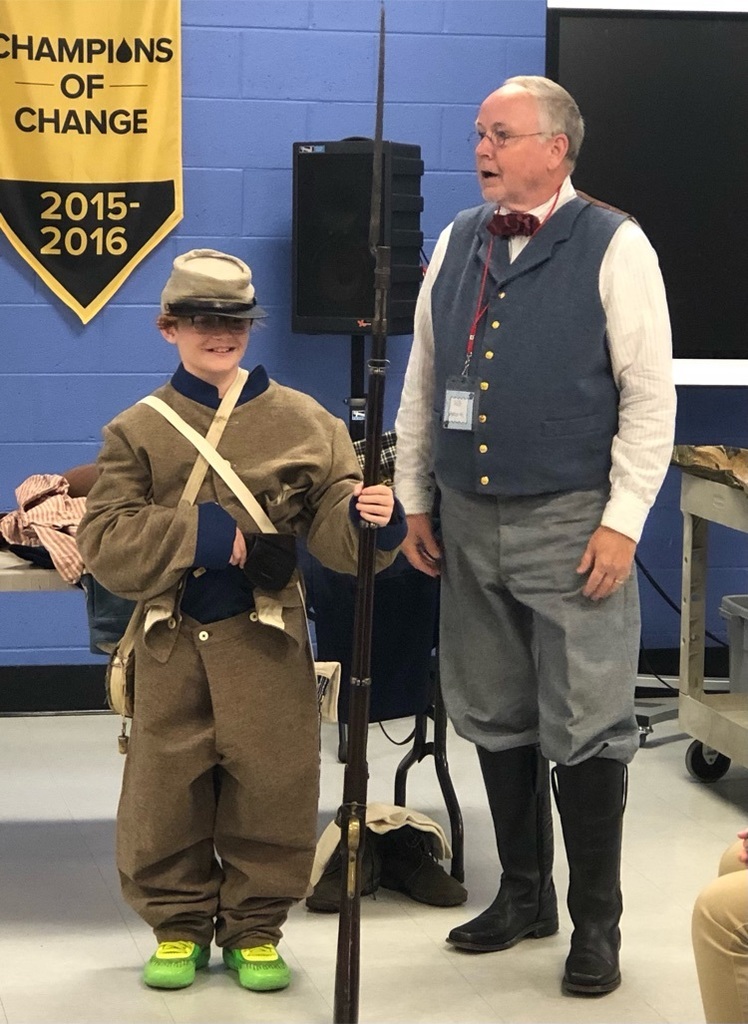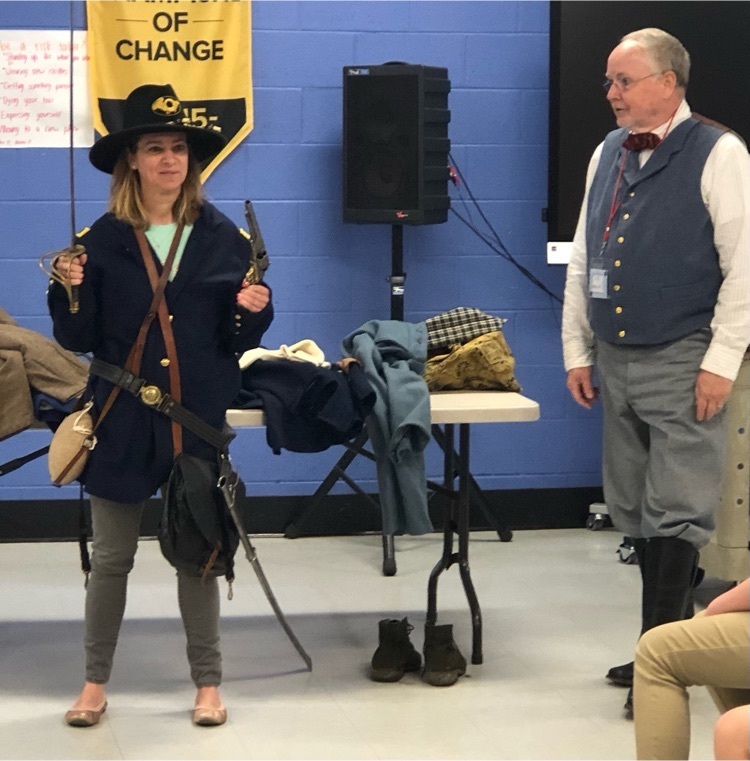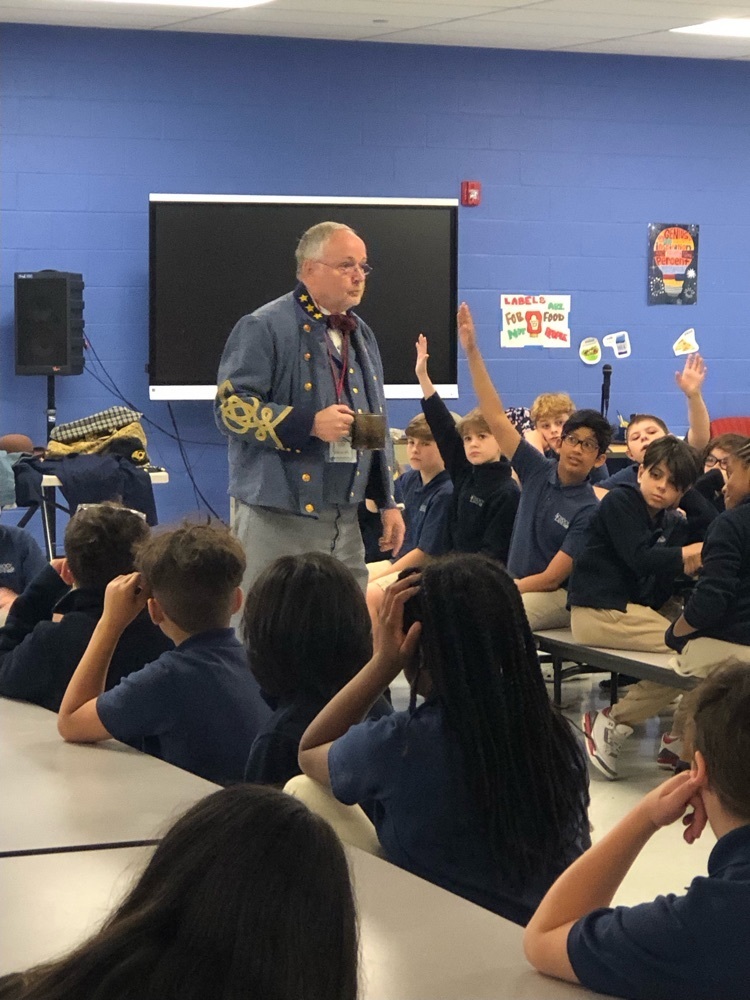 I'm thrilled to share that 6th grade student, Madelyn Jordan, was selected to receive the honorable mention award for her writing piece submitted to the Young Writers Award Contest! She was recognized by the Alpha Delta Kappa organization of women educators at a breakfast banquet. A big shout out to 6th grade ELA teacher, Mrs. Smith, and to all the students who submitted their writing pieces. Congratulations Madelyn!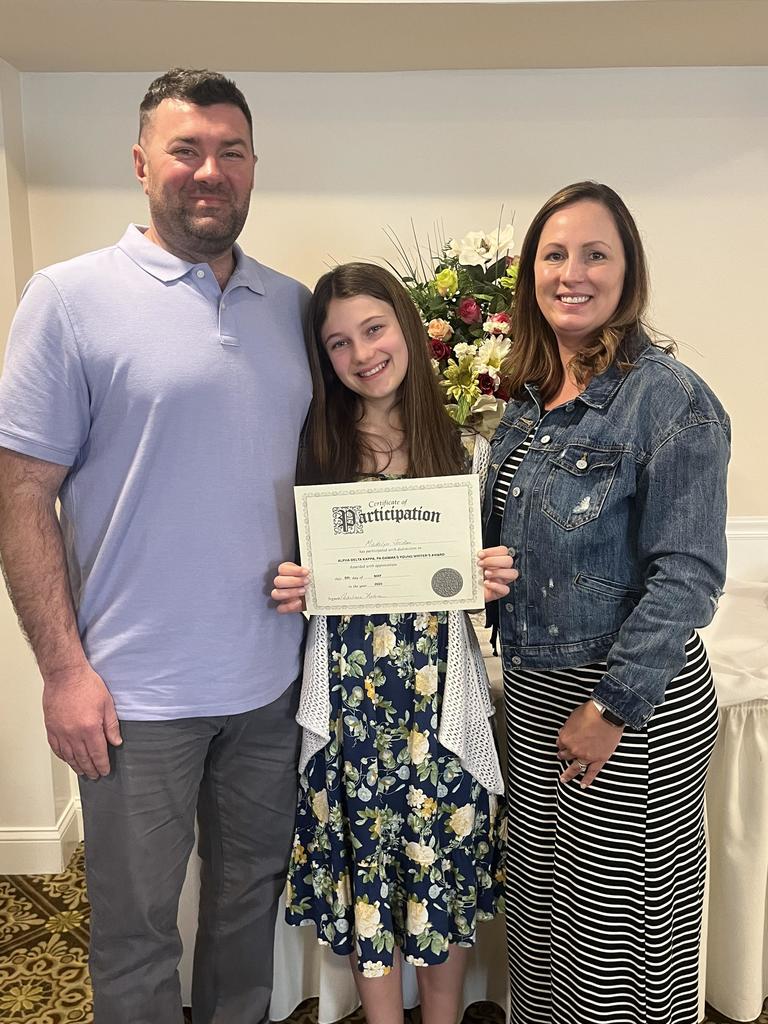 The Beginner Band played impressively last night at their first concert on Tuesday evening. The students, families, and Mrs. Windle have a lot to be proud of! Everyone's time, effort, energy, and practice time was evident.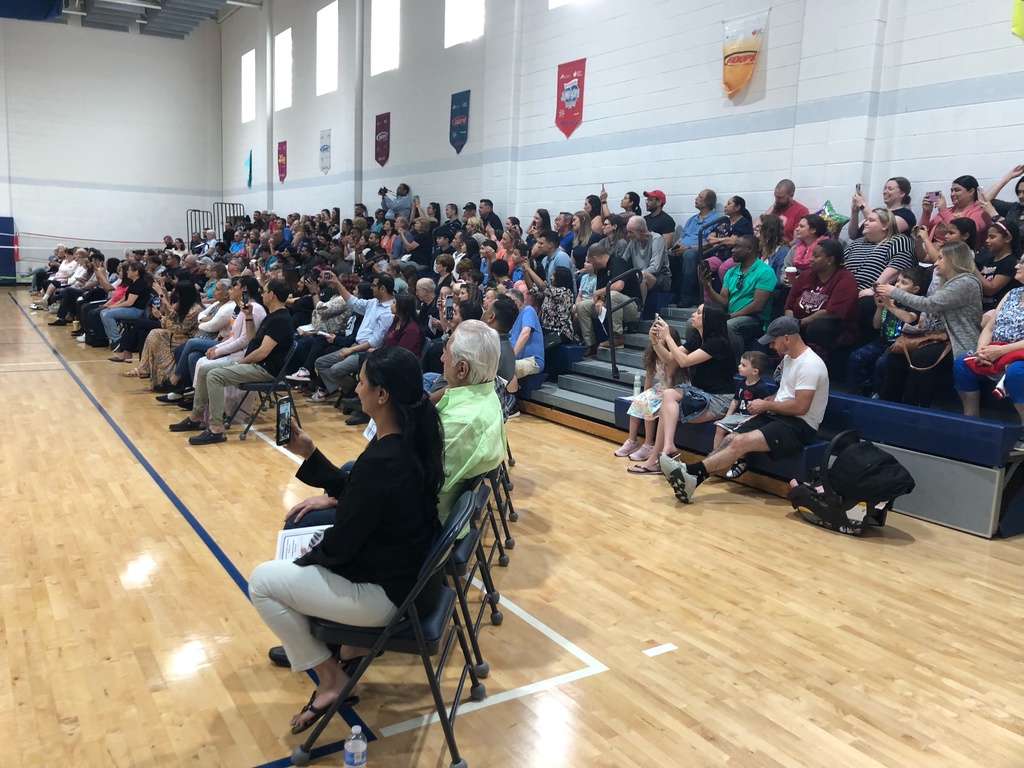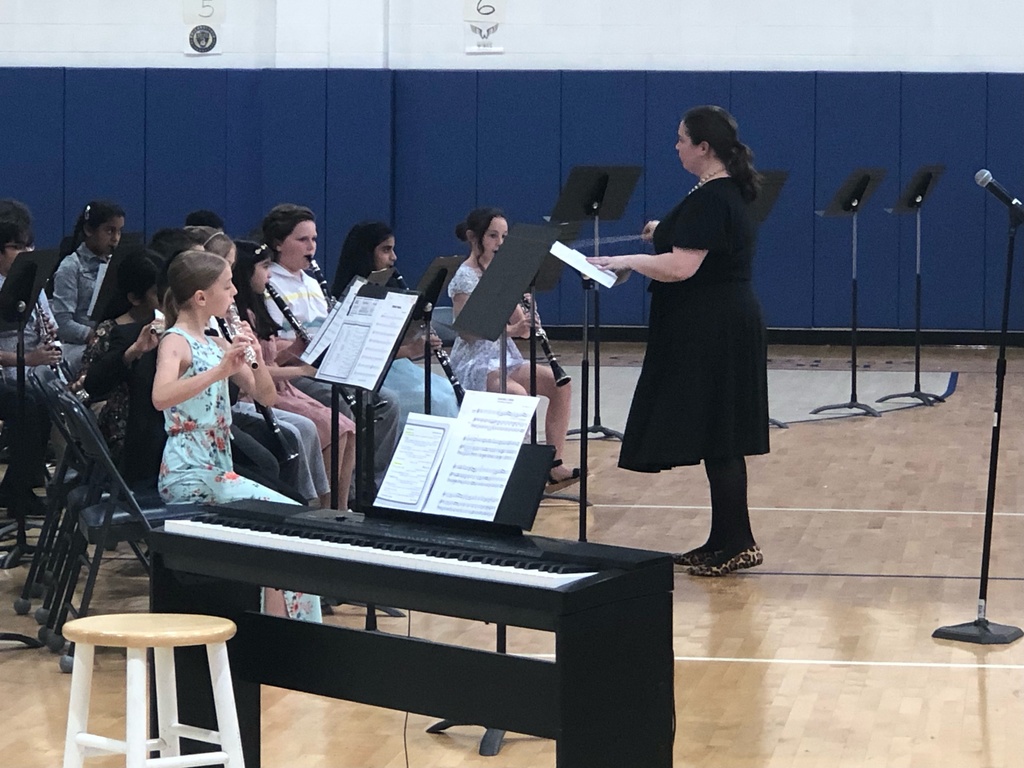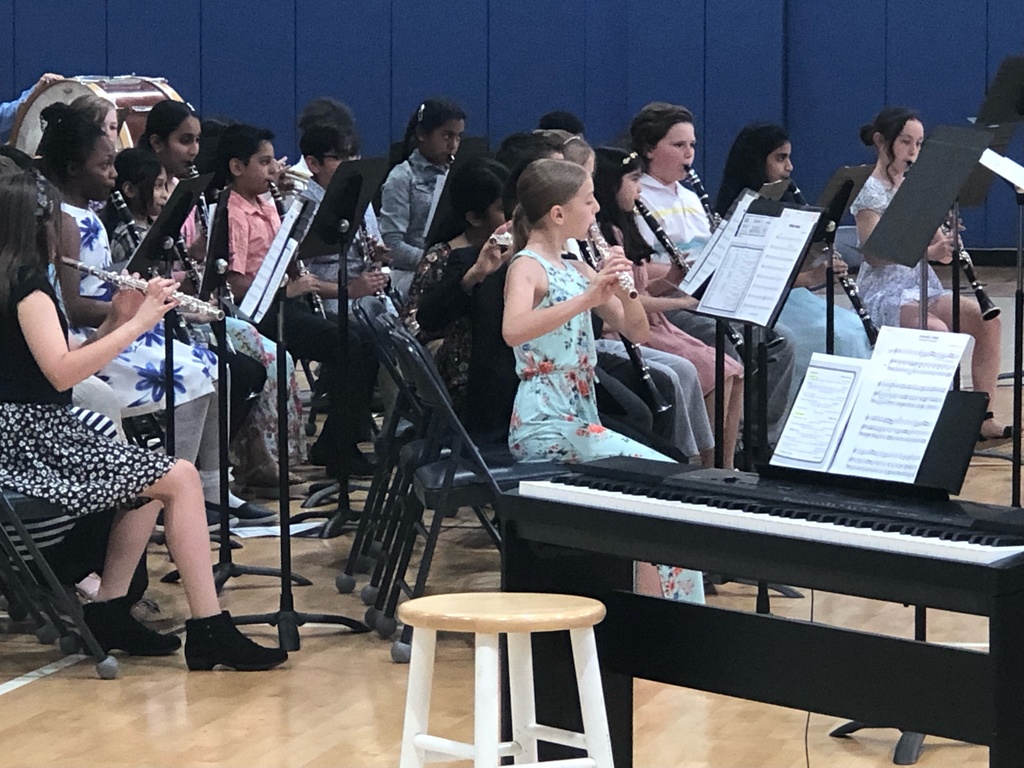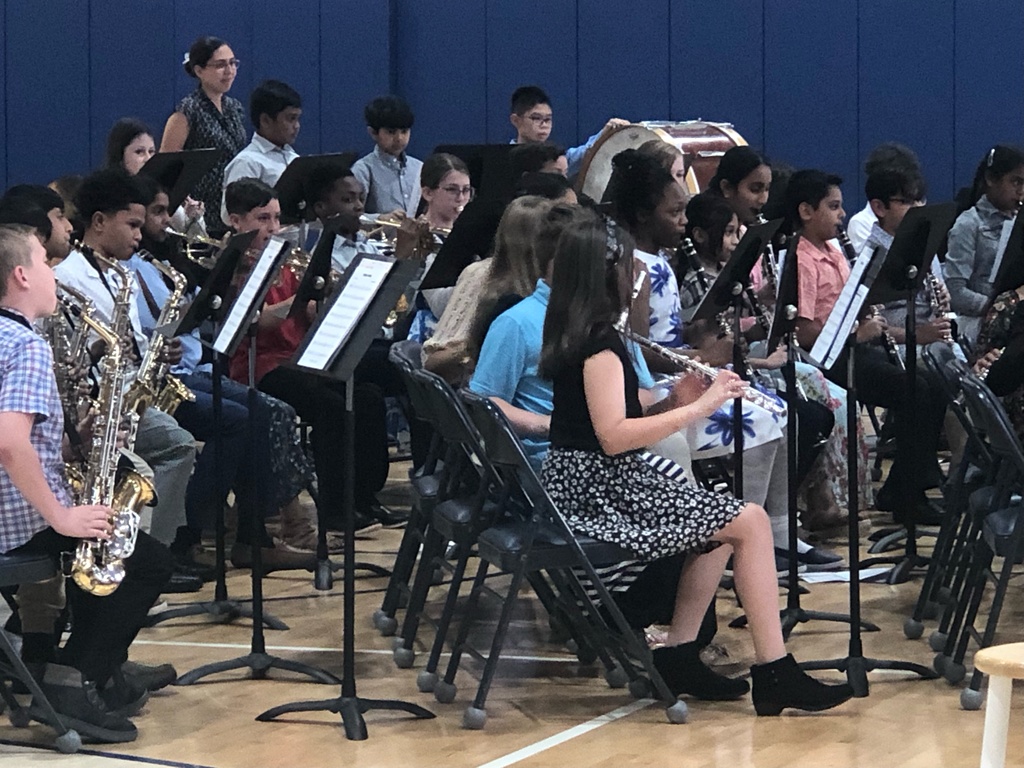 Congratulations to all the girls, their running buddies, and the Girls on the Run coaches, Mrs. Smith and Mrs. Tonrey, for another successful season. Everyone finished strong at the Celebratory 5K race this weekend. Way to go girls! We are so proud of you!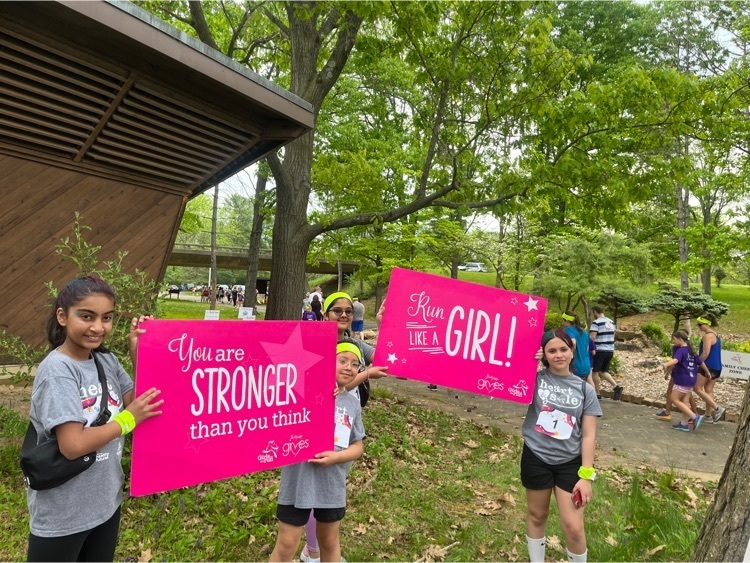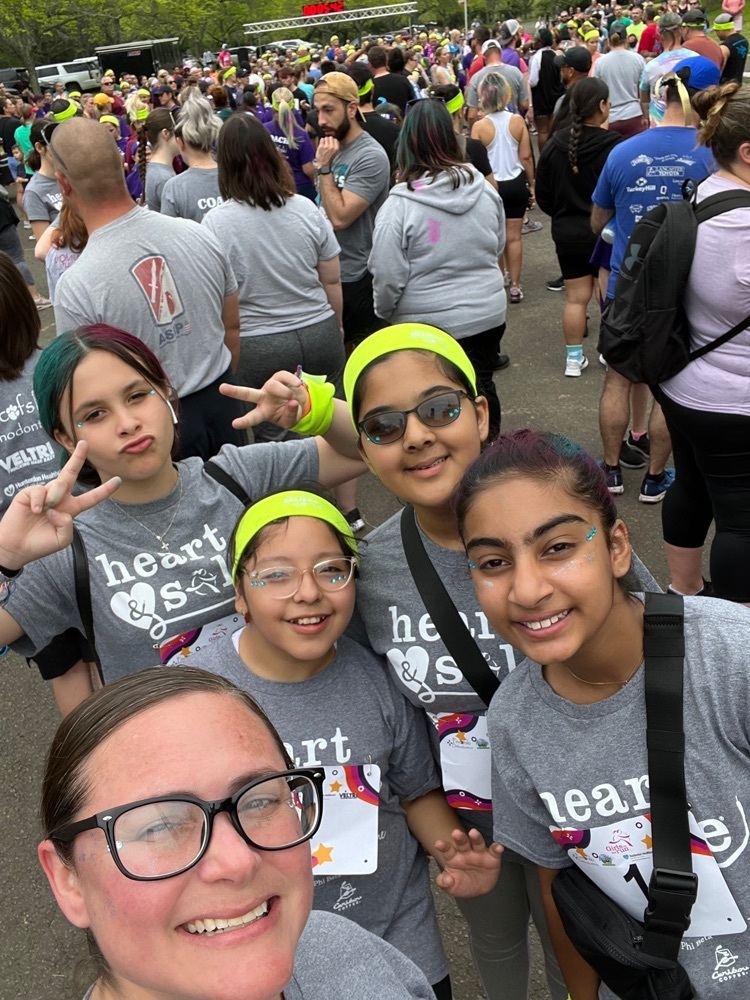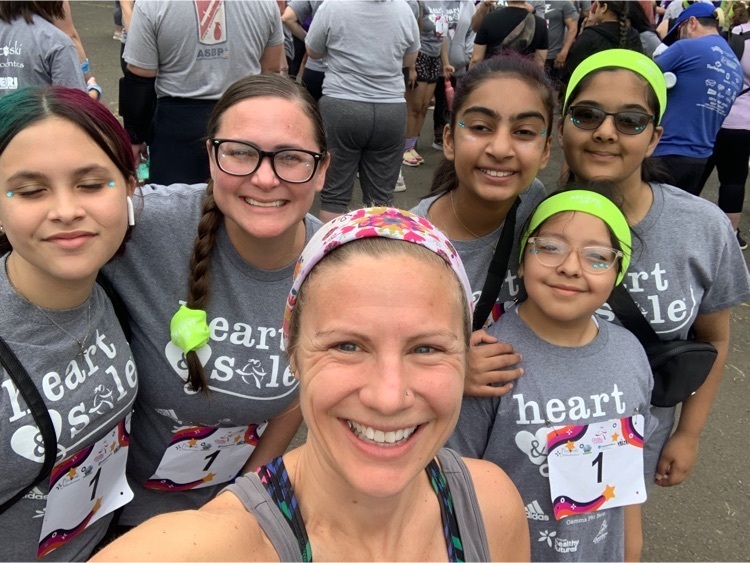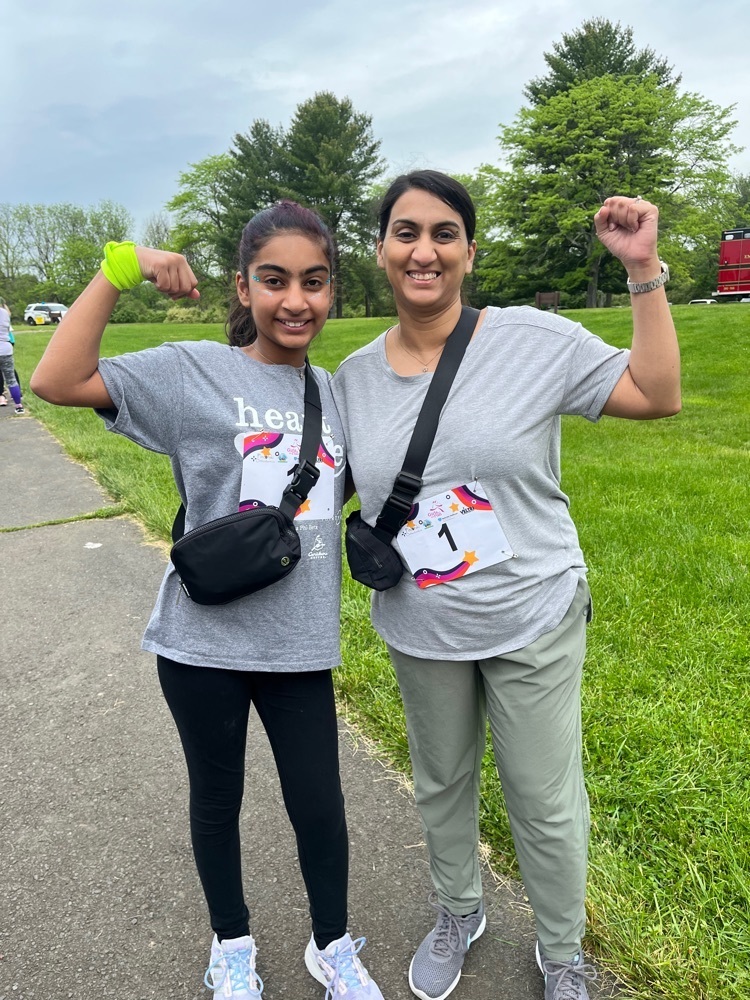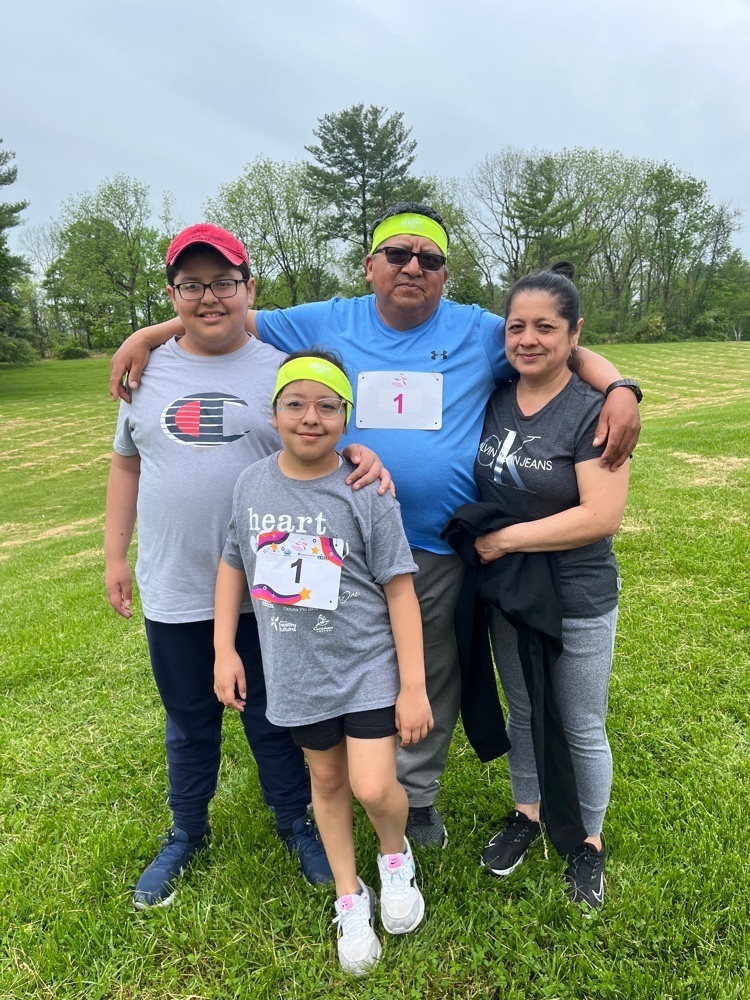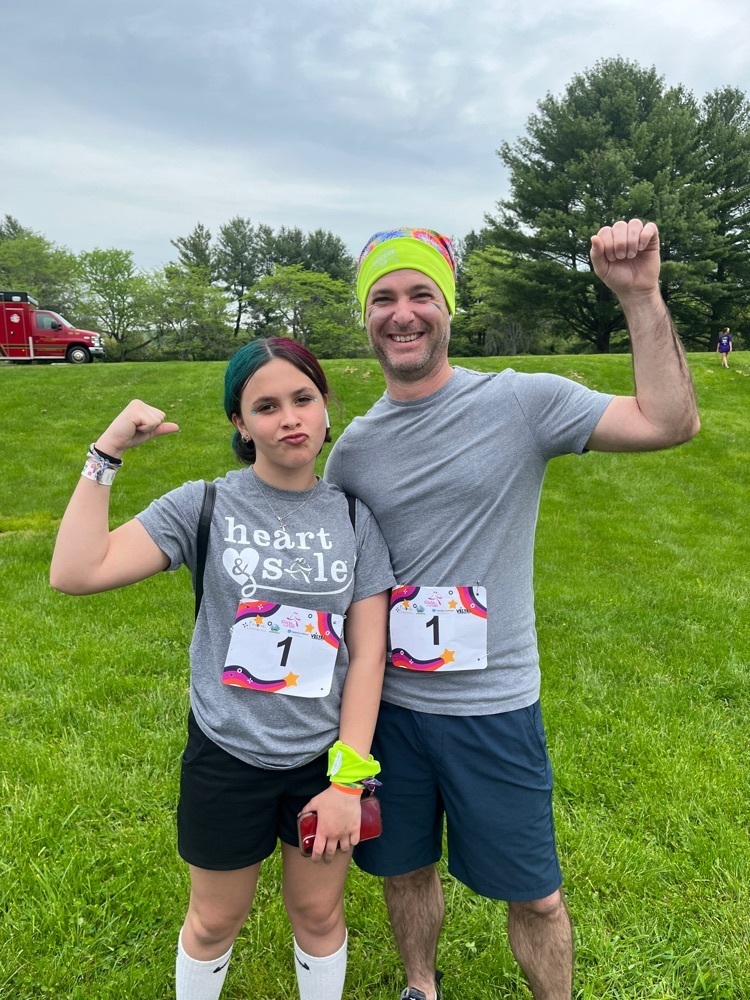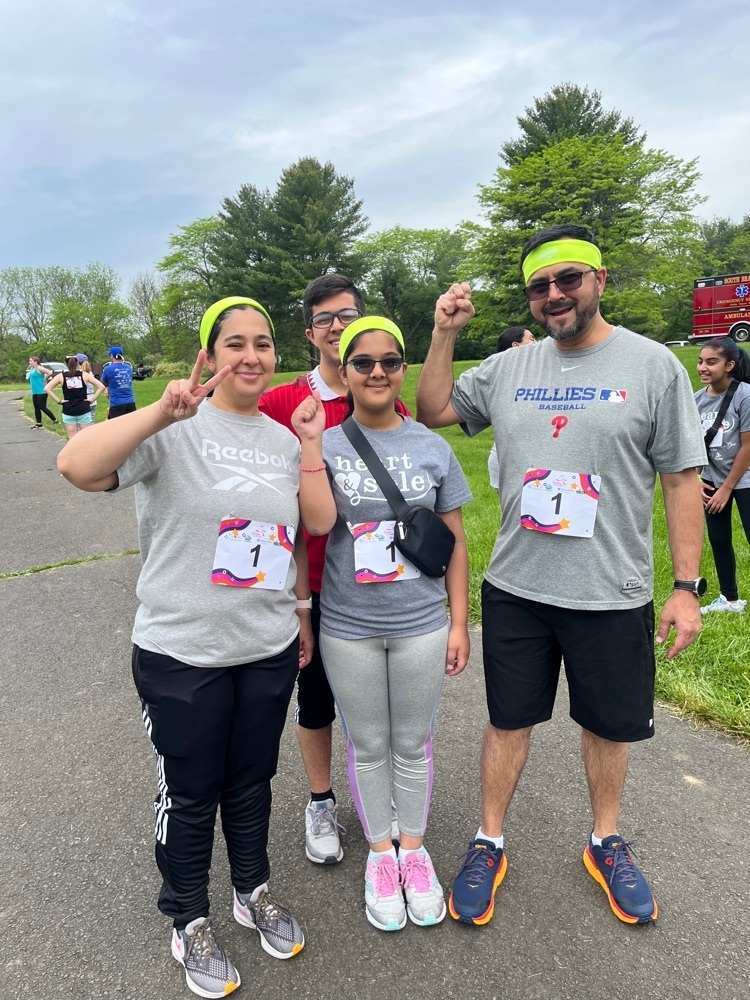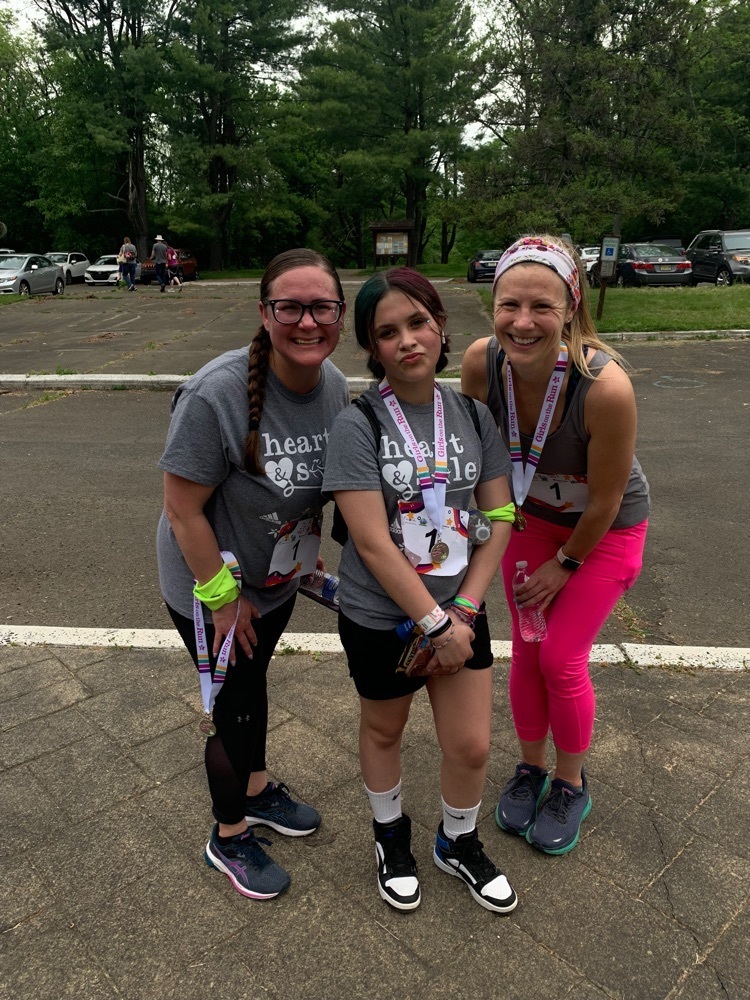 We just had a very exciting 6th Grade Spelling Bee! Congratulations to the finalists from each homeroom. They all did a great job! A big shout out to Mrs. Smith for organizing and for all of the students who participated and put in a lot of effort! You can see more pictures here:
https://photos.app.goo.gl/vnDHUprrf5PNN4Md9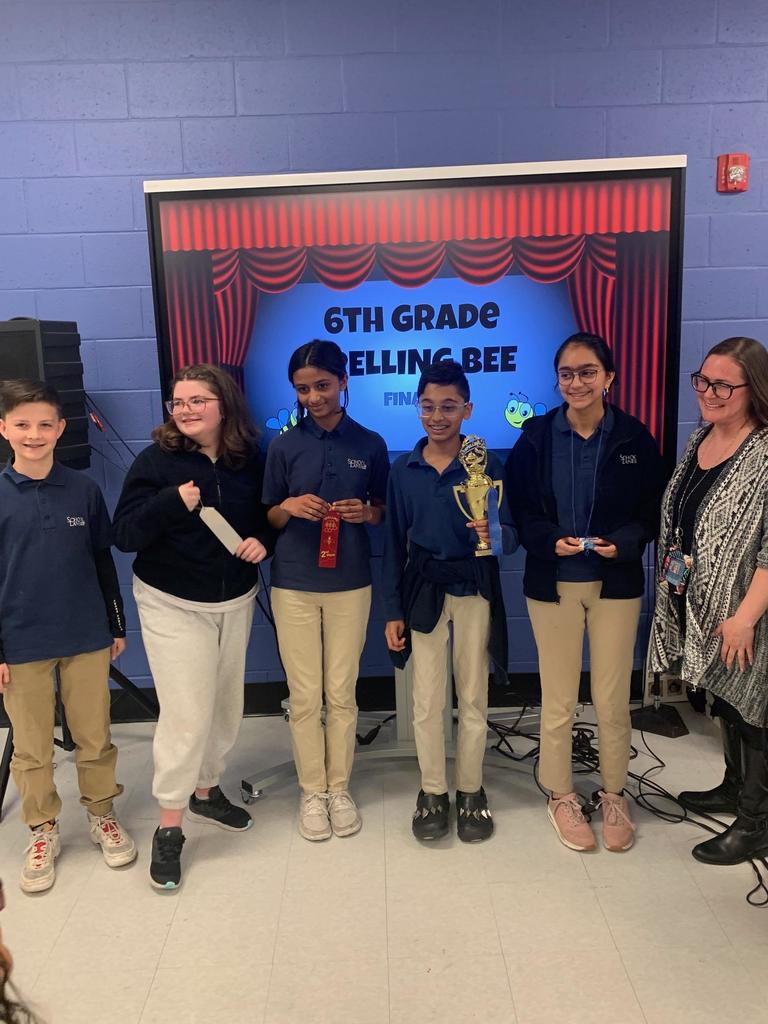 Congratulations to the School Lane Story Squad! The team competed in the Bucks County Reading Olympics last night. Our squad received a first place blue ribbon for answering 51 questions correctly about 25 different books! Excellent work!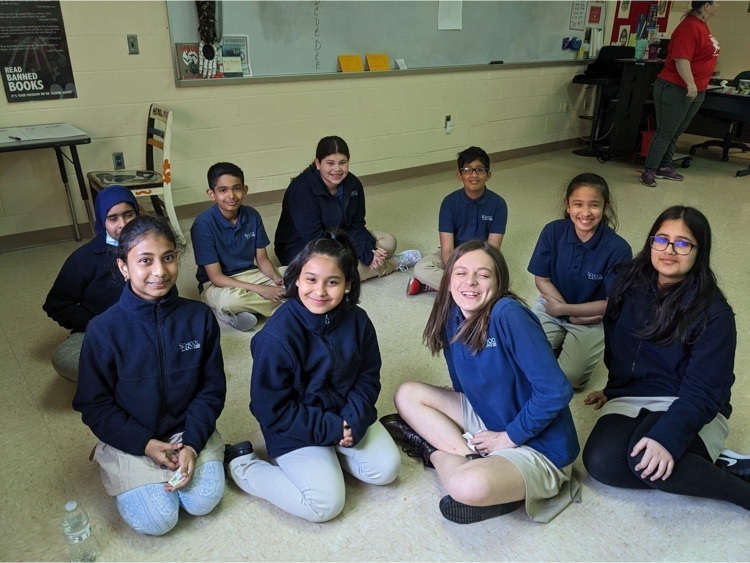 The 4th grade students did a terrific job hosting a Colonial Job Fair last night. They presented facts about their career and qualifications of the job. Some even dressed the part! The audience had the opportunity to learn about different job options from the Colonial time period and could scan a QR code to fill out a job application. Thank you 4th grade team! It was a great exhibition. You can see more photos from the event here:
https://photos.app.goo.gl/XYQK5dJvbPqBKcEKA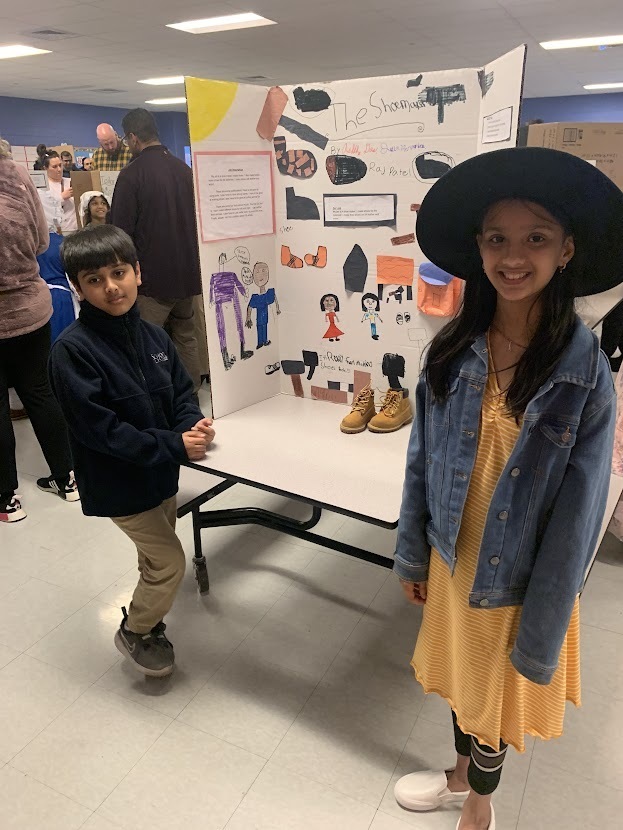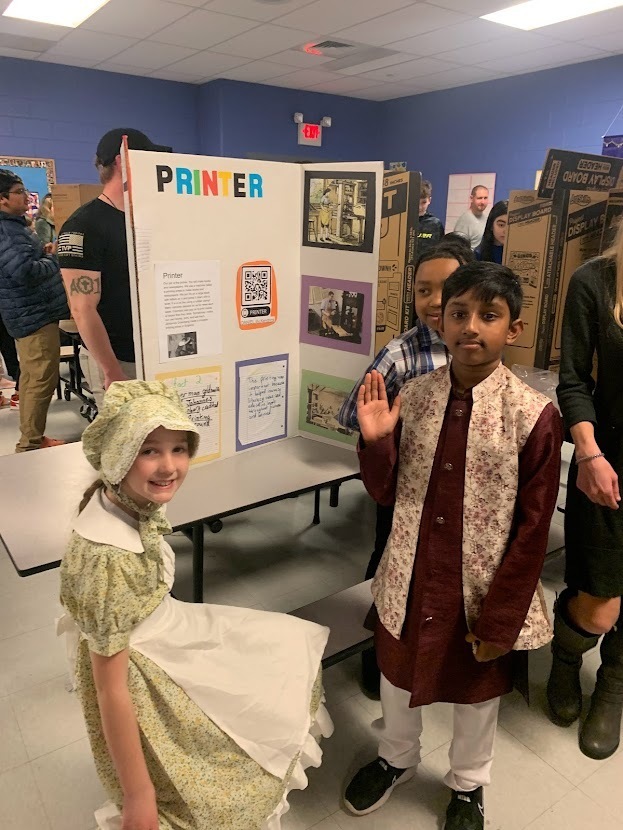 Please join us for the 2023 IB Campus Art Exhibition on Tuesday, April 4th from 6:30 through 8:00 PM. The event will take place in both the 3340 and 3350 buildings at our IB Campus. Come see art from our DP students as well as other types of creativity being exhibited including live painting, musical performances, as well as presentations from our Theory of Knowledge courses and students! Design and artwork from students in Grades 7 through 12 will also be on display.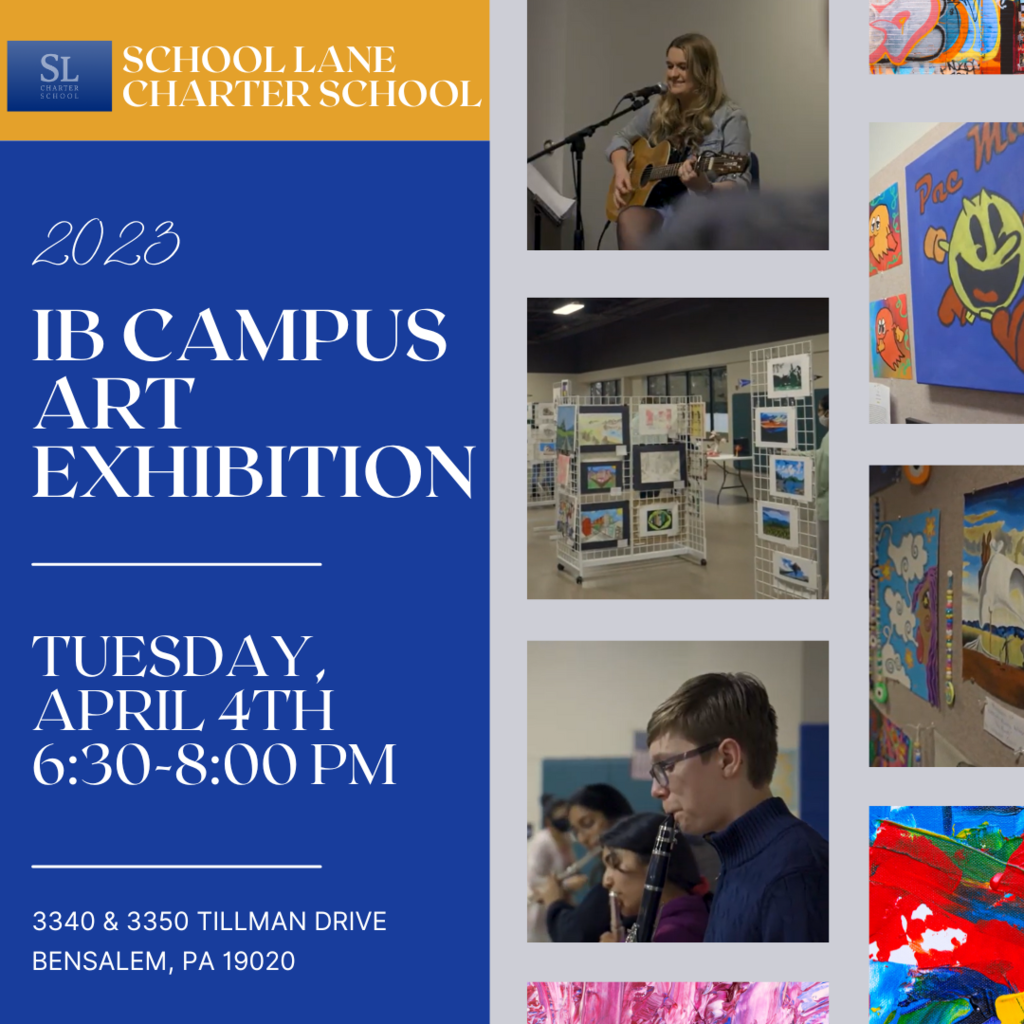 The 6th grade hosted a Greek Mythology Wax Museum Exhibition last night! Family members and guests walked around the "museum" pressing buttons to see the mythological figures come to life! The students dressed in character and shared all kinds of information and a bio poem about their mythological figure while guests worked to fill out a scavenger hunt with facts. A big shout out to the students for their wonderful performances, to the teachers for their efforts in teaching and organizing, and to all of the guests for their participation and support. It was a great event! You can see more pictures here:
https://photos.app.goo.gl/PkDNhPZHkjrsPupL8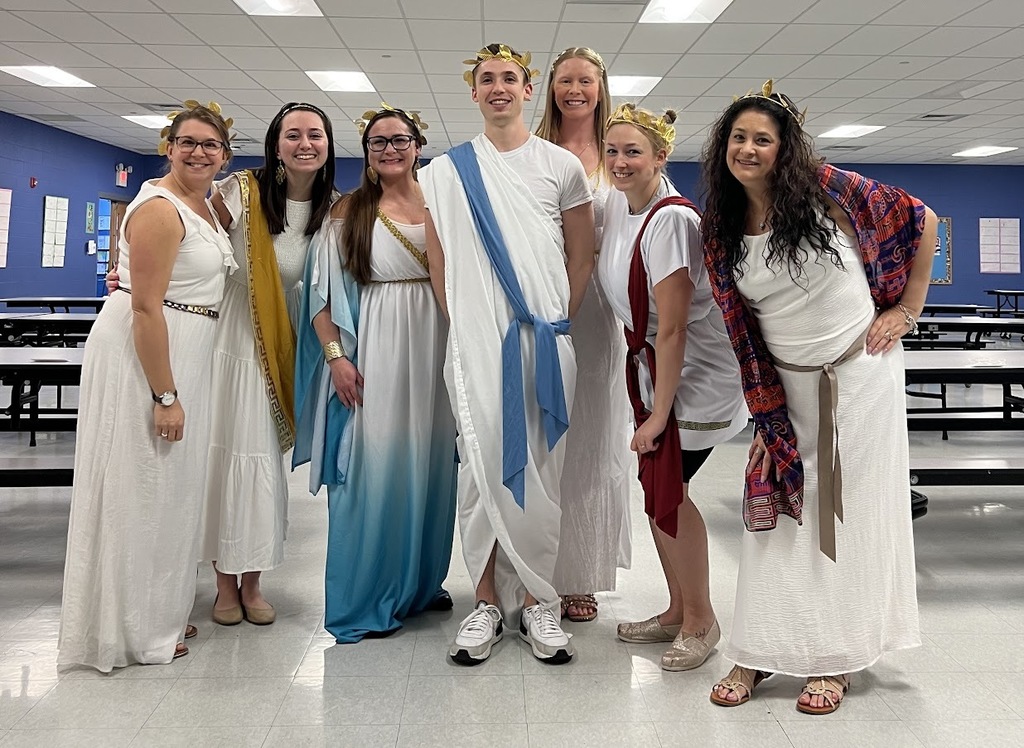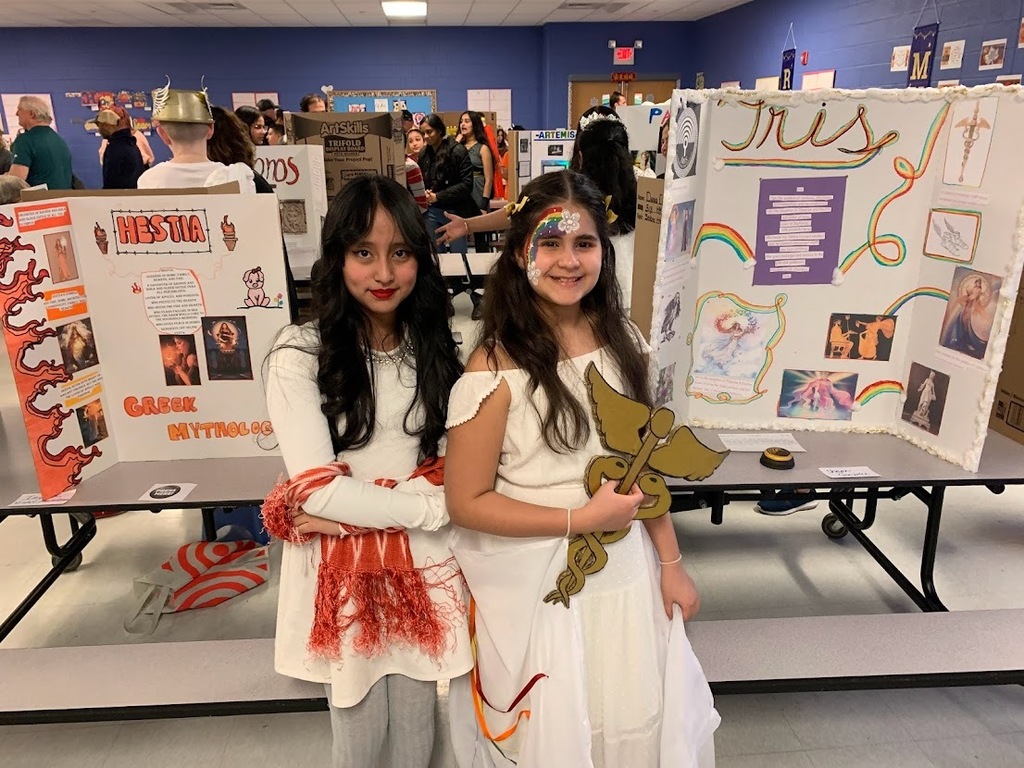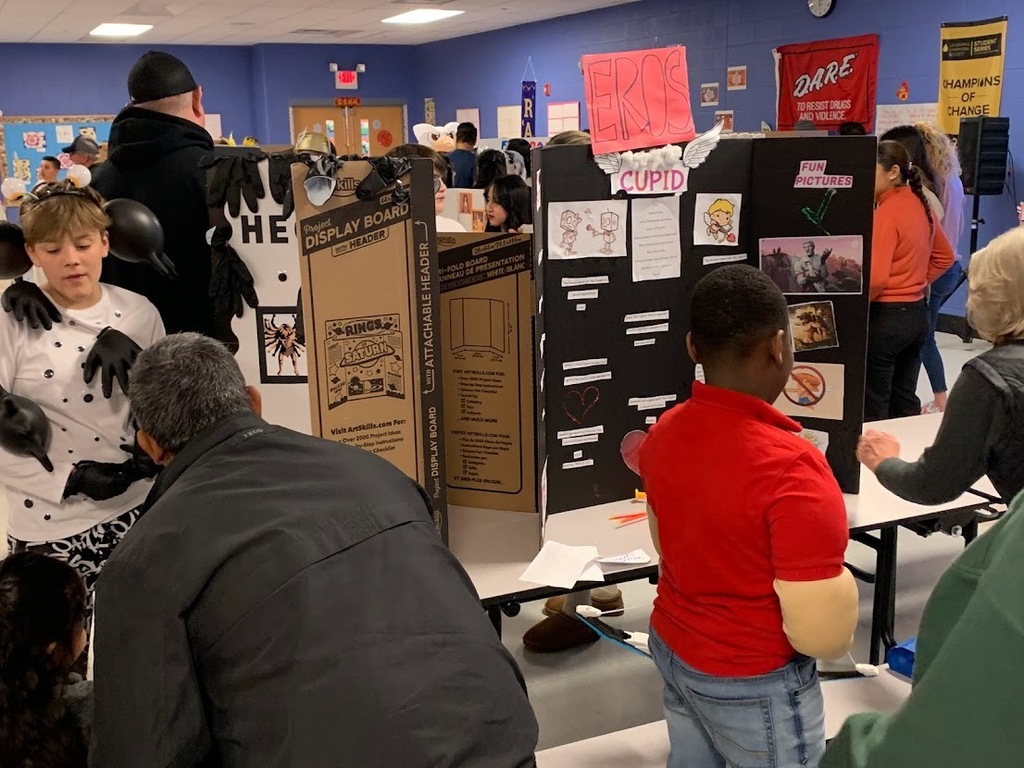 Happy Read Across America Day! We had a great time celebrating with fun book character costumes, students reading together, and the first day of the Scholastic Book Fair!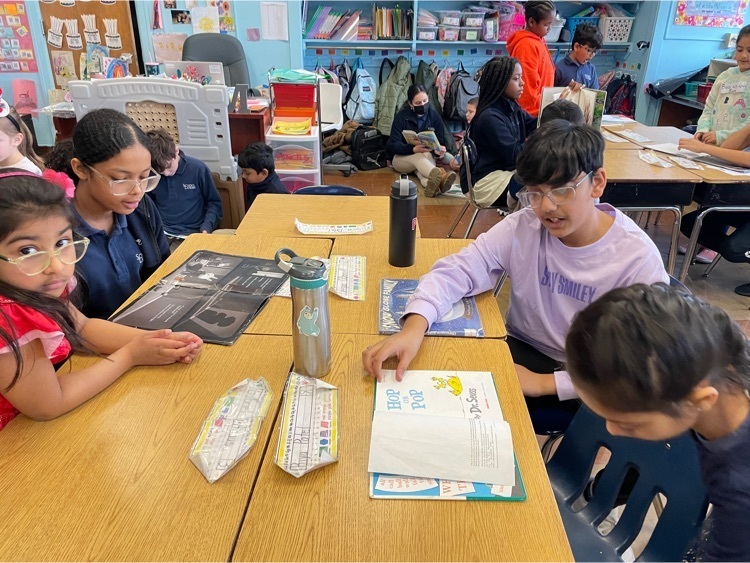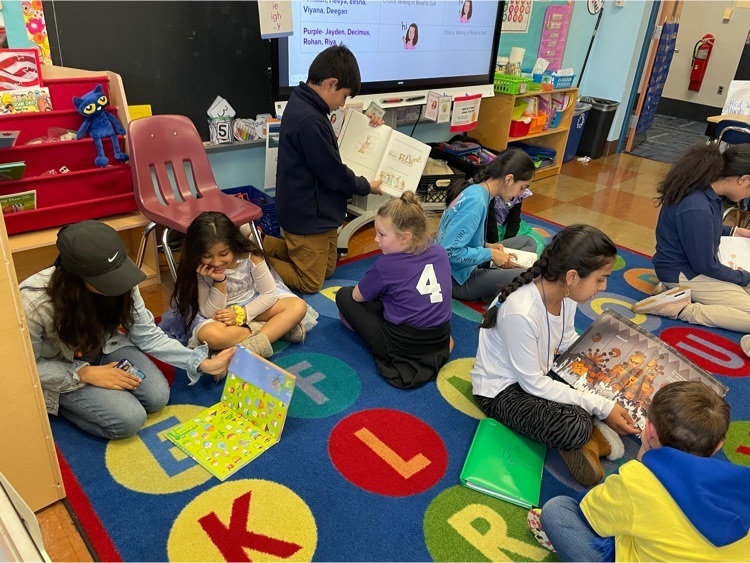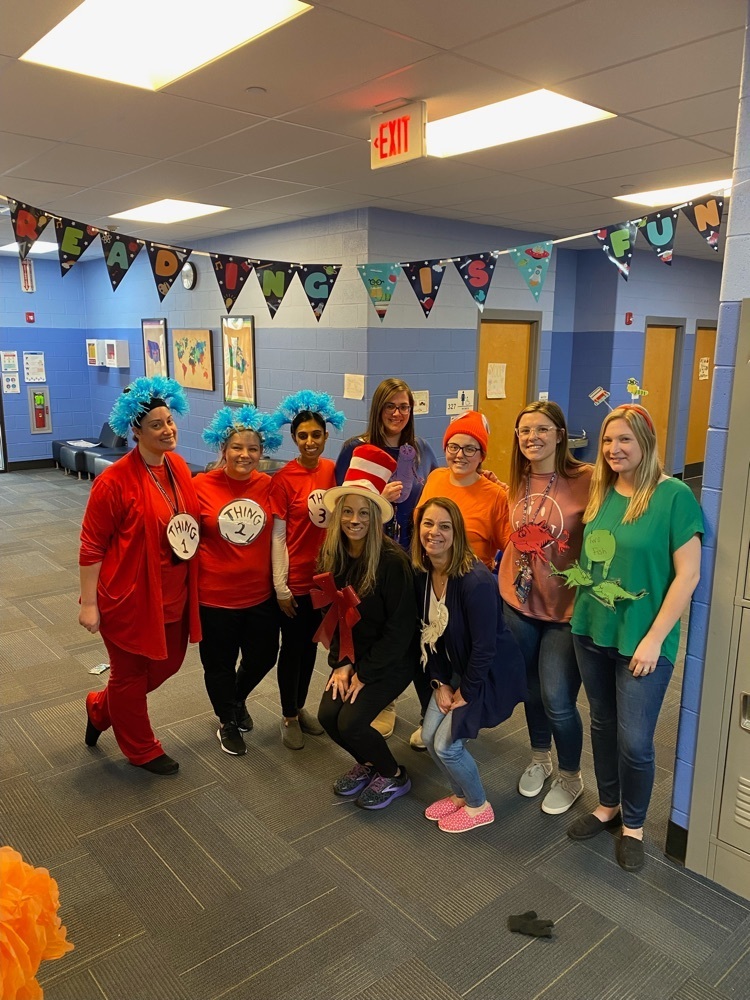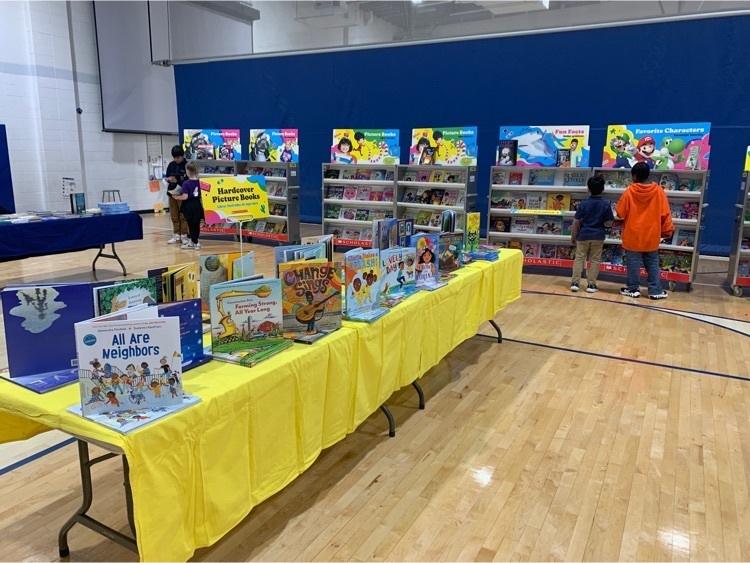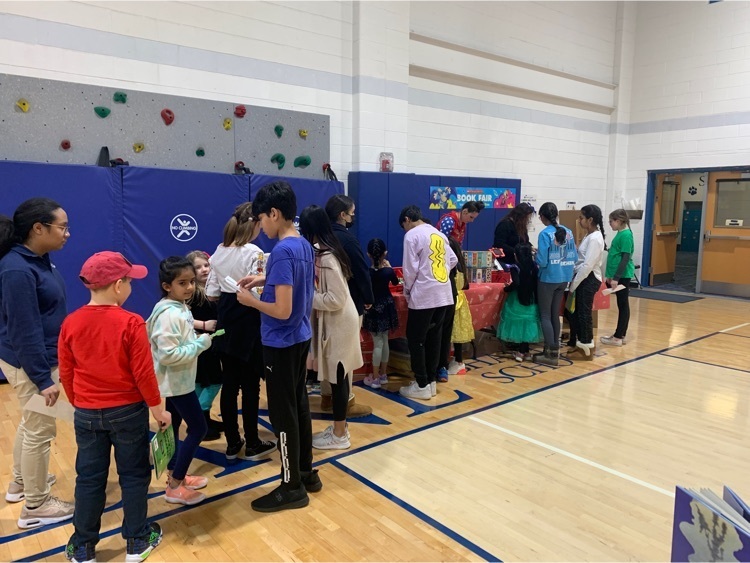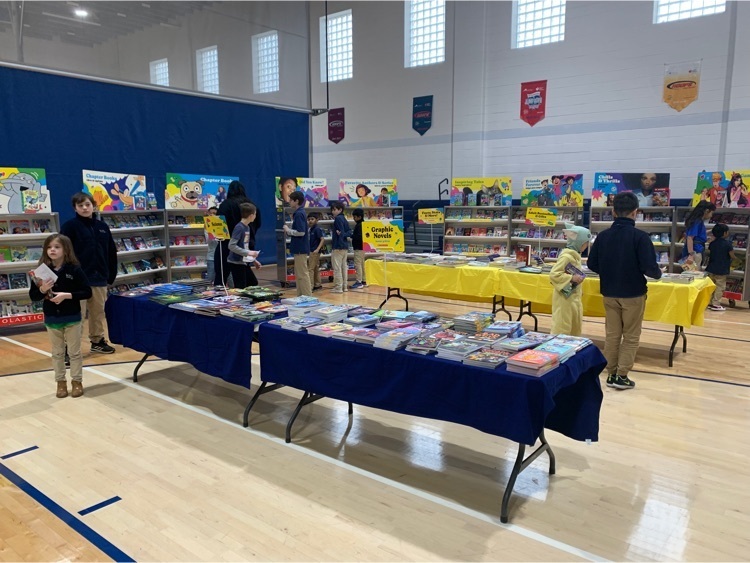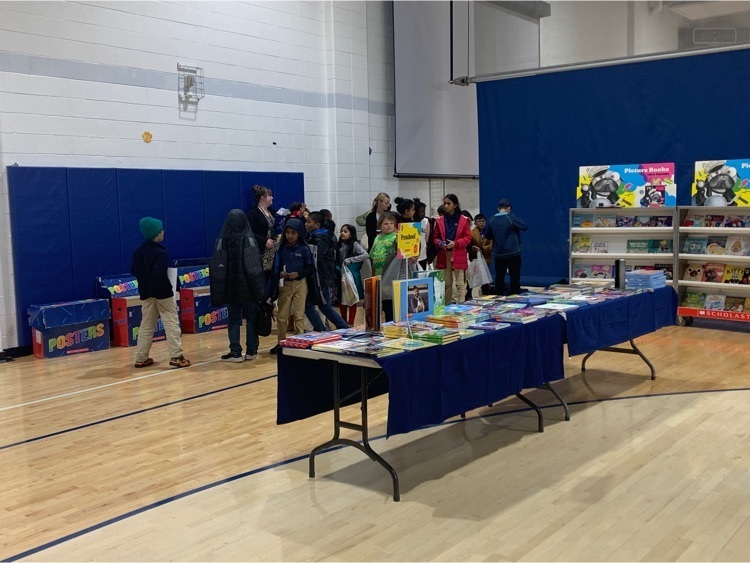 6th grade students had the opportunity to hear from local officials about what has/is being done locally to improve quality of life for the residents, and what has/is being done to make our local community more sustainable during a panel discussion this morning. The students asked questions of the panel participants to learn more about sustainability. Following this event, the students will use the knowledge gained to create a sustainable city model that meets the needs of a diverse population, constraints, and obstacles. Thank you to Mrs. Tonrey for organizing and to all the panel participants for making this a great learning experience.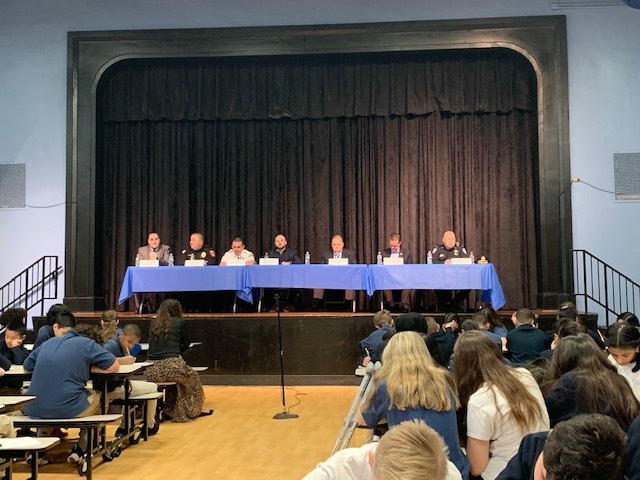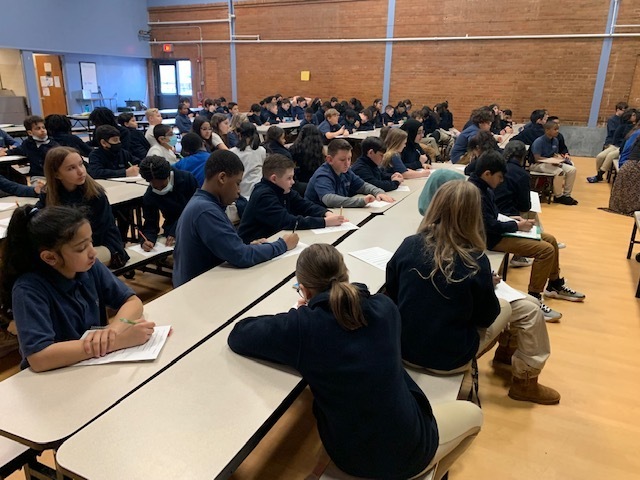 Today we honor the life and legacy of Dr. Martin Luther King, Jr. This is the only federal holiday designated as a National Day of Service to encourage all Americans to volunteer to improve their communities. At SLCS, Service as Action is an important part of our MYP curriculum. To learn more about this initiative, please visit:
http://bit.ly/3QDXMFx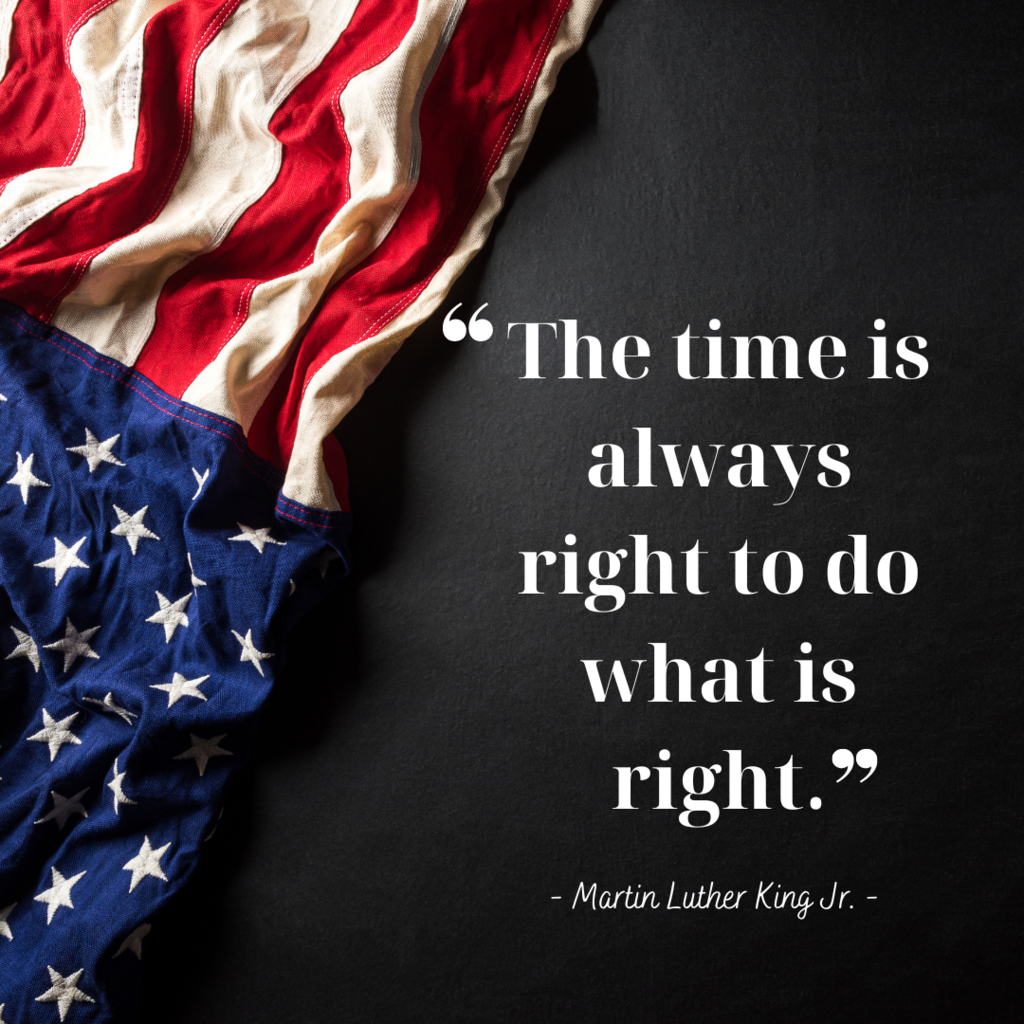 The 5th grade students did a wonderful job today presenting their artifacts and information about important people, places, or things from the Westward Expansion. Some of their projects included representations of the Alamo, the California Gold Rush, the Pony Express, and more! See more photos from the exhibition here:
https://photos.app.goo.gl/B2m4JSi5BSswNAqk8