Today we honor the life and legacy of Dr. Martin Luther King, Jr. This is the only federal holiday designated as a National Day of Service to encourage all Americans to volunteer to improve their communities. At SLCS, Service as Action is an important part of our MYP curriculum. To learn more about this initiative, please visit:
http://bit.ly/3QDXMFx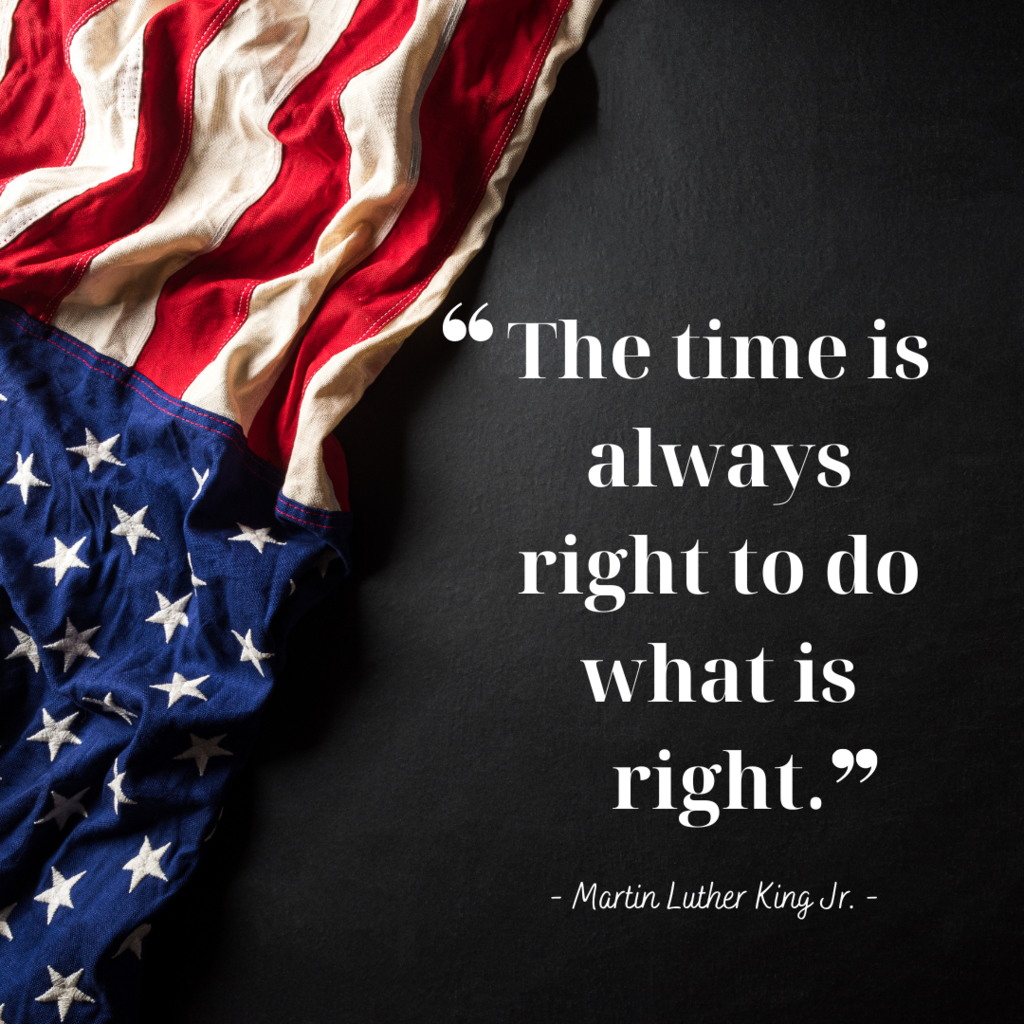 Dear School Lane families, The new School Lane high school basketball club begins next week January 19 on Thursdays in the gym 3350. Middle school basketball trials took place this week. We are excited to see what kind of season we can have this year! On Tuesday January 17, 6:00-6:45 in 3350 library, we are holding an information meeting for parents about our new Accelerated Math Program. We will share information about the accelerated program and offer more explanation of the different options for math in the IB Diploma Program. Please be reminded of School Lane's uniform requirements of plain black or khaki pants with no logos or stripes. Students may wear extra sweaters or coats as they transition between buildings but must take these off when in the classroom. Grades 7-10 are required to leave cell phones in their lockers. We have found this rule has allowed us to create a purposeful learning environment in every class. Students in grades 11-12 may have cell phones but should not have them visible or use them during class. We ask parents to pay close attention to students' use of Social Media. We encourage all School Lane students to be responsible in their use of Social Media. Posting pictures of people without their permission is prohibited. Students should not post anything negative about other students. Students should not use Social Media to engage in arguments with each other. One of our goals this year is to use the data from STAR testing throughout the year to help us plan lessons and units according to the needs of this year's students. We are continuing this work on this through the winter and spring, especially in Language and Literature and math. Counselors are meeting with grades 7-10 to introduce the course selection process. This week the counselors met with students in their Advisory groups. They will follow up with a meeting with individual students. Following this, we will send home the course planning sheet for you to discuss with your student, sign and return. We are stressing the importance of understanding all of School Lane's course options by taking time to read through the high school Course Catalog linked here also found on the IB Campus website. The newly formed Diversity Student Union is holding a Toiletry Drive for Face-To-Face in Germantown, an organization offering food, health and legal support for those experiencing poverty. The drive runs from January 9 to February 4. Items needed include full or travel size Deodorant Shampoo (6 ounces or larger) Conditioner (6 ounces or larger) Soap Toothbrush Toothpaste Body Lotion Razors Shaving Cream Feminine Hygiene Products. Signs of Suicide, a suicide prevention program is working with grades 7, 9 and 11 throughout January during Advisory or APP. The program is introduced in 7th grade and then reinforced in 9th and 11th grade. Sincerely, Colette Weber Principal IB Campus, School Lane Charter School

Diversity Student Union is having a Toiletry Drive for Face to Face in Germantown, Philadelphia. There is immediate need for the following items. Please send in to Advisory. Deodorant Shampoo (6 ounces or larger) Conditioner (6 ounces or larger) Soap Toothbrush Toothpaste Body Lotion Razors Shaving Cream Feminine Hygiene Products

Here is a story written by an 11th grade student Mohamed Kamara about our recent toy drive at the SLCS Elementary Campus.

Giving is one of the main points of Christmas. We at School Lane Charter School IB Campus chose to show the magic of Christmas by giving our elementary school kids a chance to gain what they desire. Some seniors and juniors came together and decided to volunteer to help our school support our elementary school children by organizing a Toy Drive Event. At this toy drive, we had to ask kids secretly about what they would want for Christmas by sending parents a form to determine each child's wish list. After that, each family was assigned a random pair of letters, which was used by the students to label and keep track of different gift bags. When a parent came up, they were to give their name, and then the corresponding bag was handed to them. During this time, School Lane Charter students started asking other students if they wanted to help with this amazing project.

I interviewed a few students about why they participated in the project. Faith Eldow responded by saying, "I wanted to help underprivileged kids get a chance to enjoy something they would have never been able to afford. I know that many children do not have the benefit of getting the latest toy to play with, and I wanted to make a little person happy beyond their wildest dreams." Deanna Awad said, "I did the Toy Drive because it was an opportunity to help others in need and to put a smile on people's faces. I also wanted to see how we could organize the toys and create a system to succeed in our mission which is to help families in need."

As you can see, we at School Lane Charter School IB Campus care about putting a smile on everyone's face. So we have a challenge for you this new year: do something kind that creates a big smile on someone's face.

Written by: Mohamed Kamara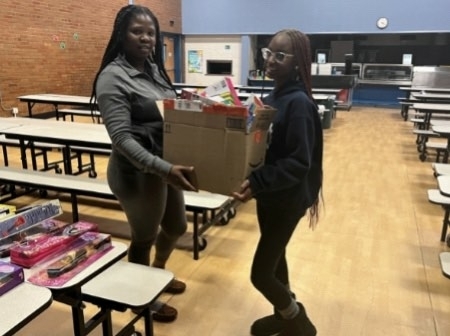 On behalf of our Board of Trustees, administration, faculty, and staff we wish you a Happy New Year! We look forward to seeing all of our students again on Tuesday, January 3rd!

Wishing you a safe and relaxing break surrounded by friends and family!

Due to inclement weather forecasted for tomorrow, School Lane Charter School will be closed Friday, December 23rd. Happy Holidays!

IB diploma program grads from 2022 return for a celebratory dinner. Congratulations! We are so proud of you.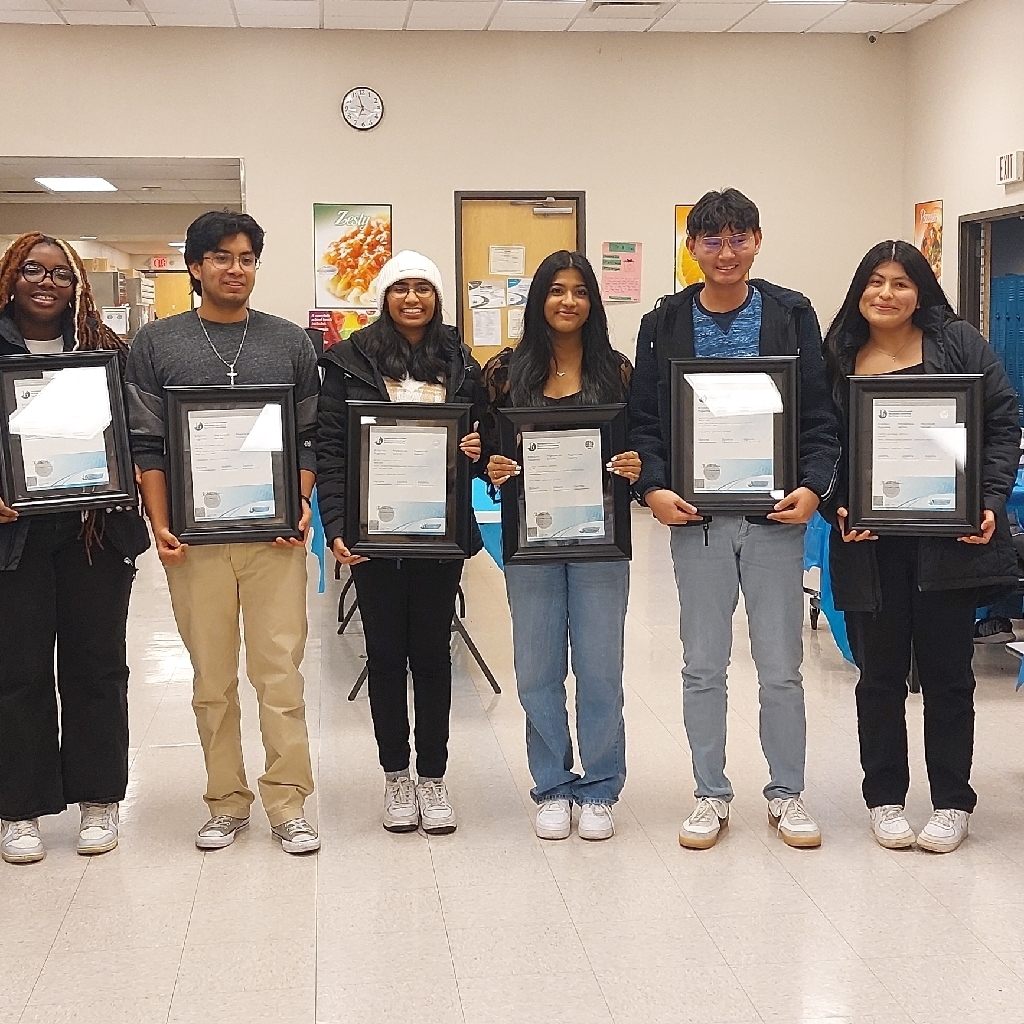 Harlem Renaissance Speak Out Project Celebration School Lane Students Perform alongside Shantel Hubert's Social Justice Band.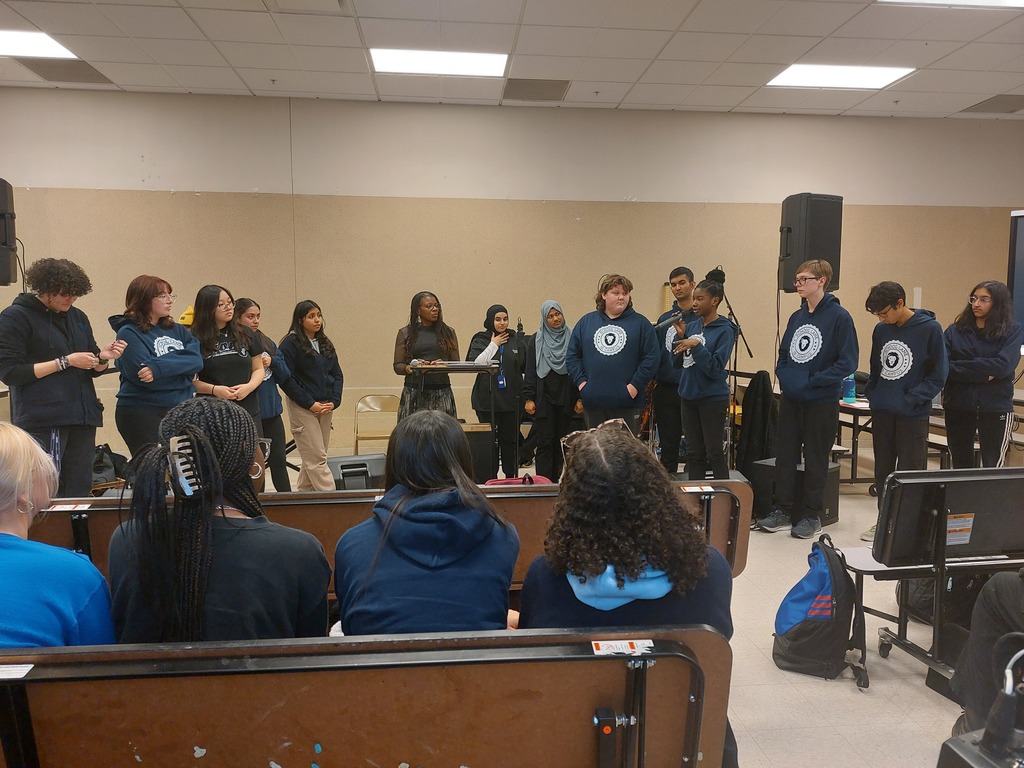 Want to know what makes School Lane special?
Mr. Kustrup (Supervisor of the Arts) had an opportunity to interview Brandon N. an 8th grader about his experience.
"I think what makes this community the way it is, is the close-knit environment. The people that you know have gone up the ranks with you, and some people might've left some people might be new, but for the most part, it's the same old. I appreciate how small this school is because it brings us together. It's like it's a small world here; We get to talk to different people, and we get to see them during lunch and classes. it's not like a gigantic school and, in some peoples' eyes, this might be a bad thing, but I like the way it is because like it isn't as violent or chaotic as other schools. There are more instances of bullying in public schools, especially as I used to go to some public schools, and it's sometimes a little hectic. On the other hand, here, I feel like the small nature of it makes it a lot more controlled, and it's better because of it. There is that connection, that relationship between the student and the teacher, and, like the teachers, they really want to teach you and share ideas."
-Brandon N.
You can read Brandon's full interview here.
https://bit.ly/BNInterview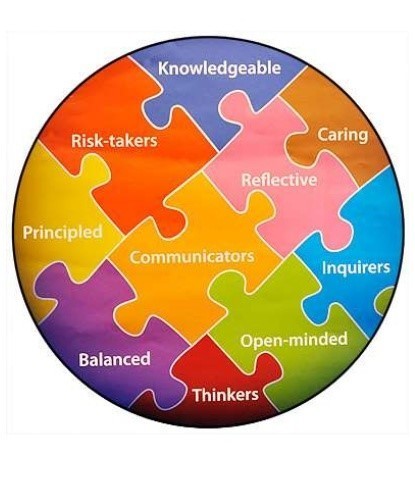 Our first Diversity, Equity and Inclusion Committee meeting is this Thursday Decemeber 15. I changed the time to 3:30-4:30 hoping this will be more convenient for everyone. I am hoping for a hearty mix of parents, staff members and students. We will share experiences, discuss issues and plan for the future. If you are able to attend please take 2 mins to fill out the google form below. the meeting will take place in the library 3350.
https://docs.google.com/forms/d/e/1FAIpQLSdZTWHZe0ssxQ7_keO9sg9Aic0pBcMorFeKnYx_LHnK70JjFA/viewform?usp=sf_link
Sincerely, Mrs Weber Principal IB Campus

SLCS will hold our annual College and Career Fair at our IB Campus on March 17th. We're looking for presenters from colleges and those in the workforce to meet with our students in Grades 7-12 about post-secondary opportunities available to them. For more information and to sign up, please visit:
https://www.schoollane.org/o/slcsib/page/overview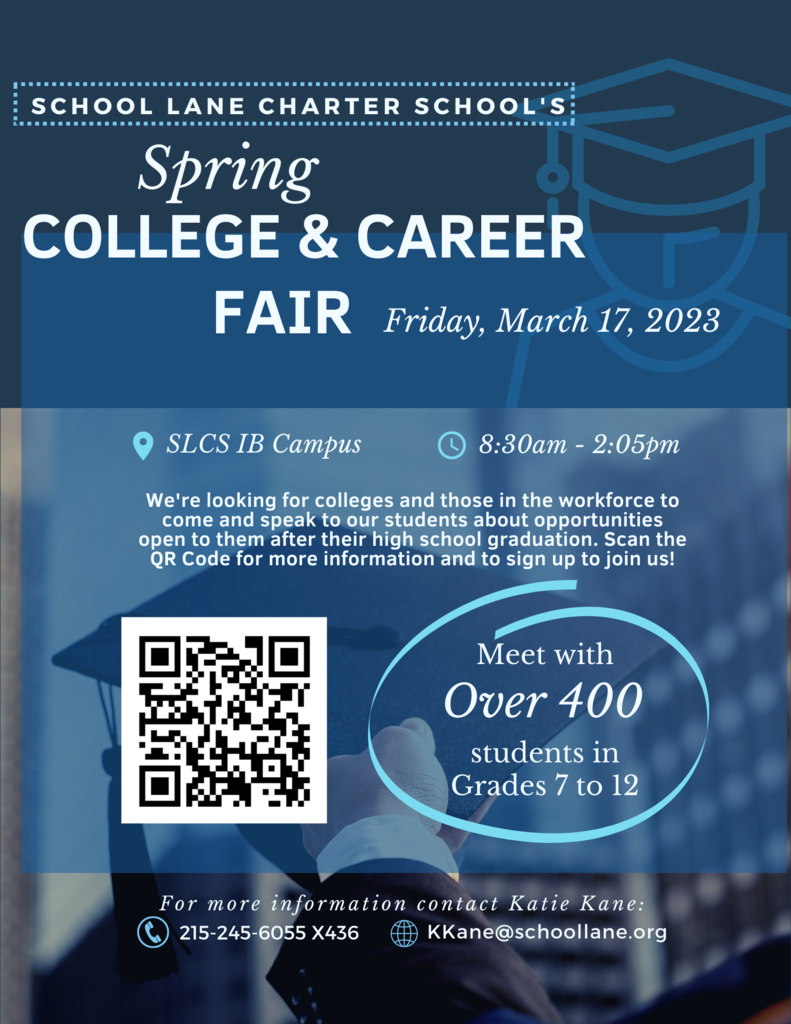 7th and 8th grade Exhibitions!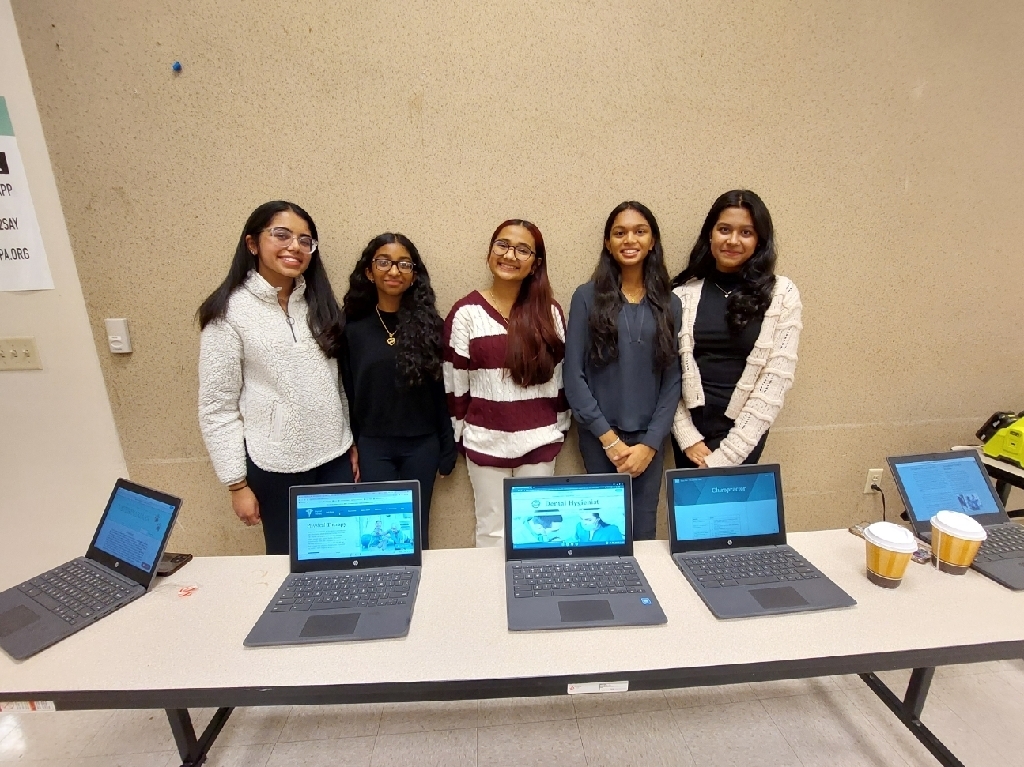 Spirit Night 2022

Homecoming Week at the IB Campus kicks off Monday 11/14 and runs through Friday 11/18. Please see the attached flyers for more information on activities, dress down themes, and our food drive!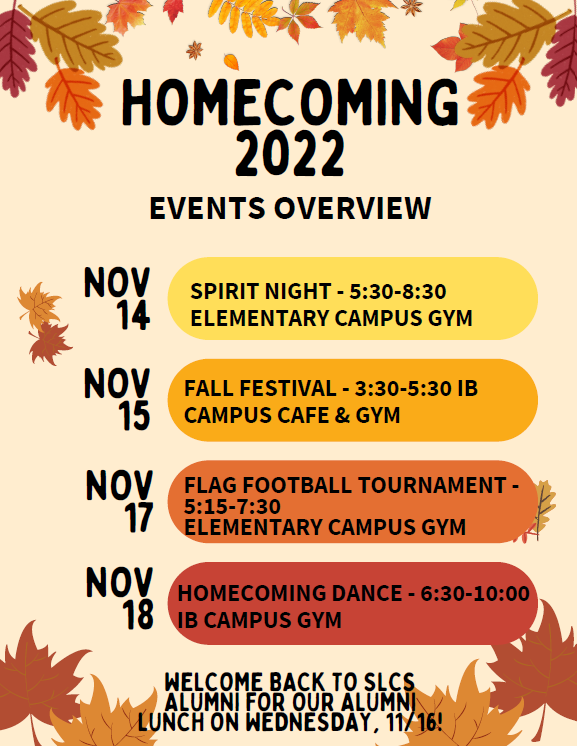 9th and 10th Grade Exhibitions are this Thursday, November 10, 6-7pm. Here are photos from the very successful 11th and 12th grade Exhibition last week.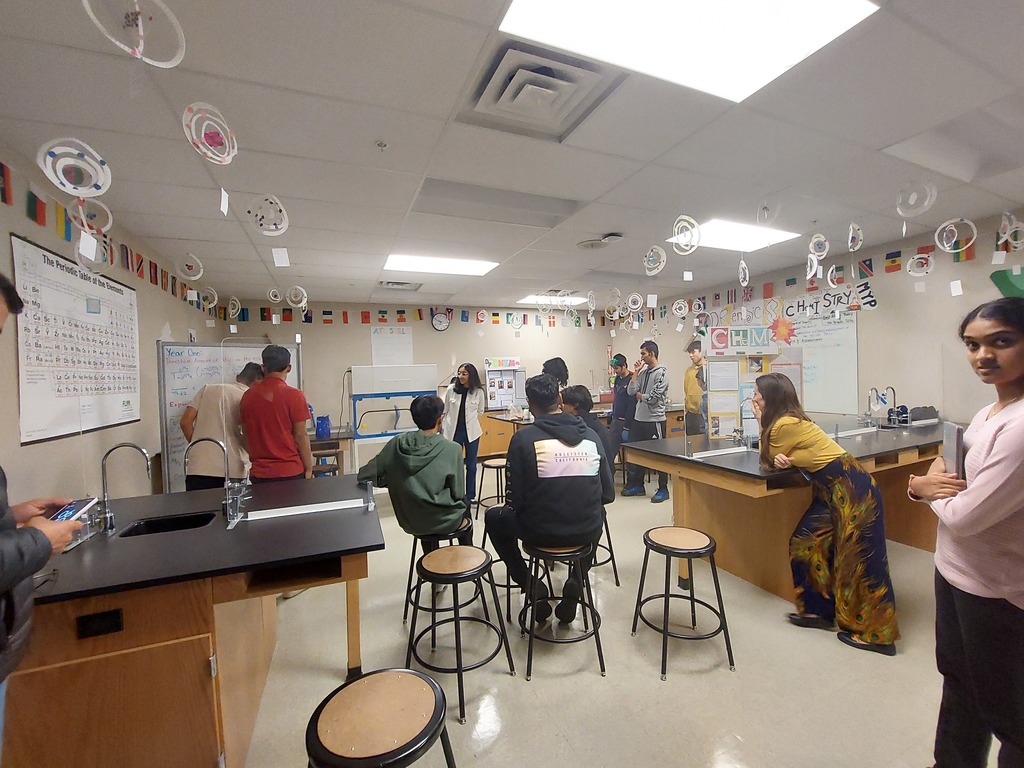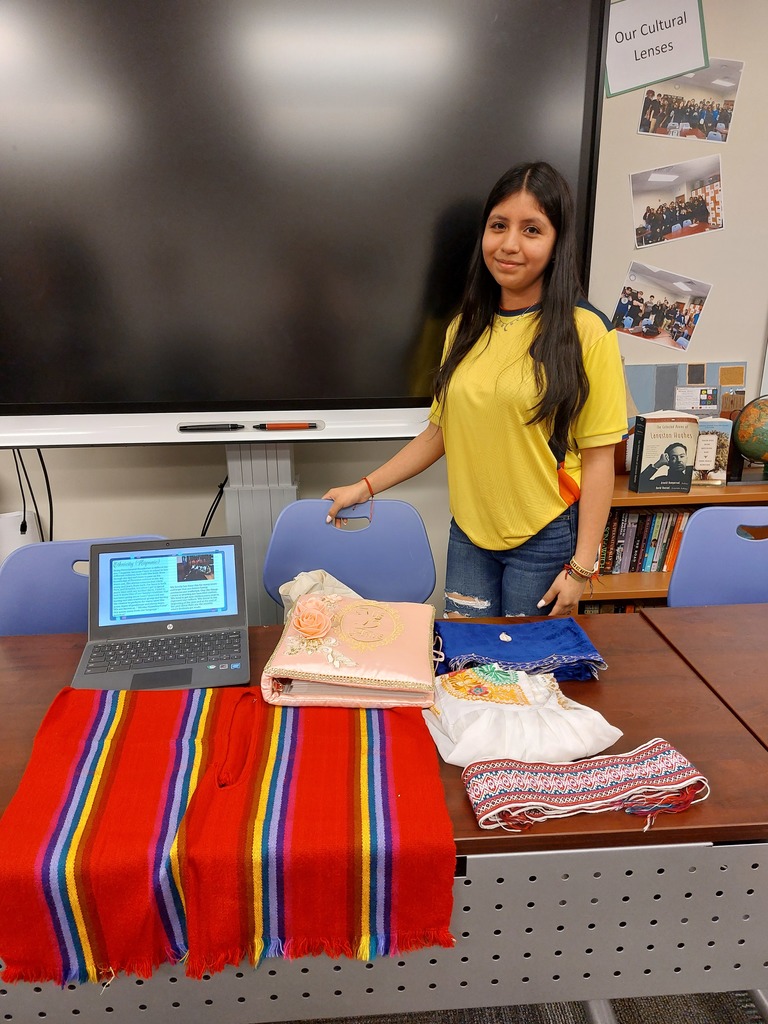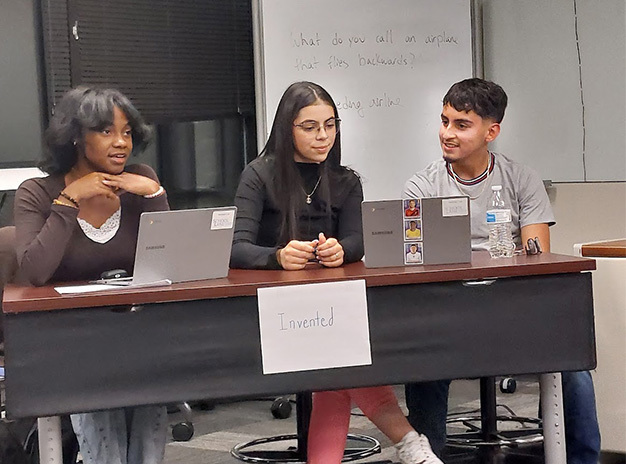 The IB Campus Diploma Program students are sharing some of the exciting work they are doing in their classes at the DP Exhibition.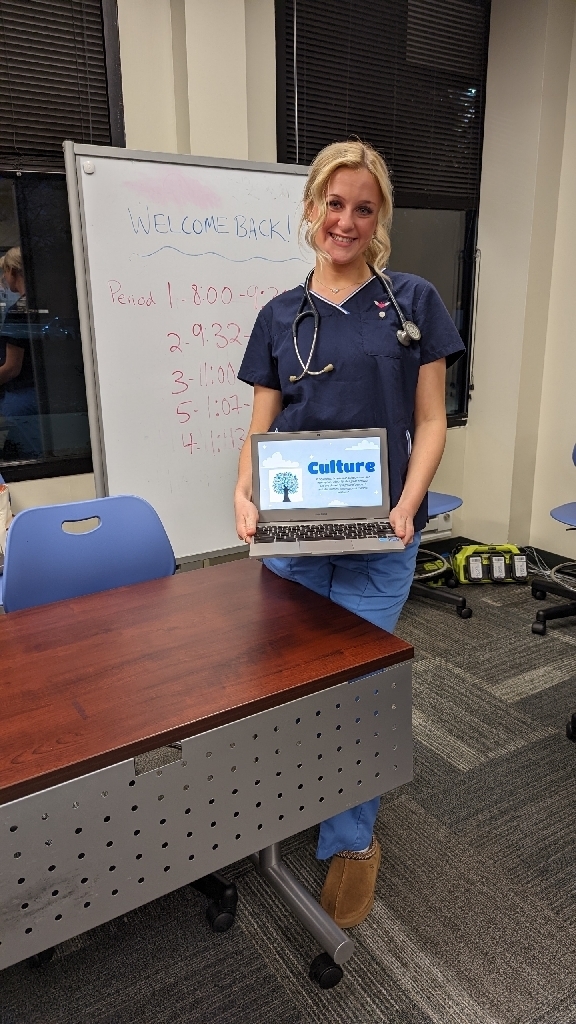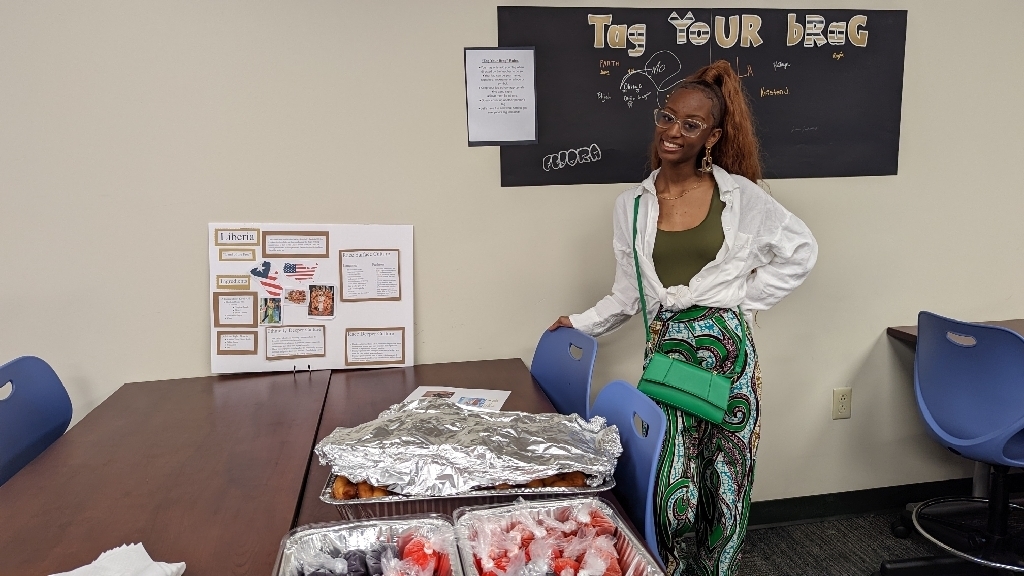 ATTENTION SLCS ALUMNI! We are hosting an Alumni Luncheon during Homecoming Week. The lunch will be on Wednesday November 16th from 11 am to 2 pm. Lunch will be provided by School Lane and available in the Library of the 3350 Tillman Drive. Teachers will visit during their lunch periods to allow you time to catch up. After the lunch we would like to invite you to speak to our current SLCS students during advisory (1 pm to 2 pm) about your experiences since graduating from SLCS. We want to hear from all of you even if you just graduated!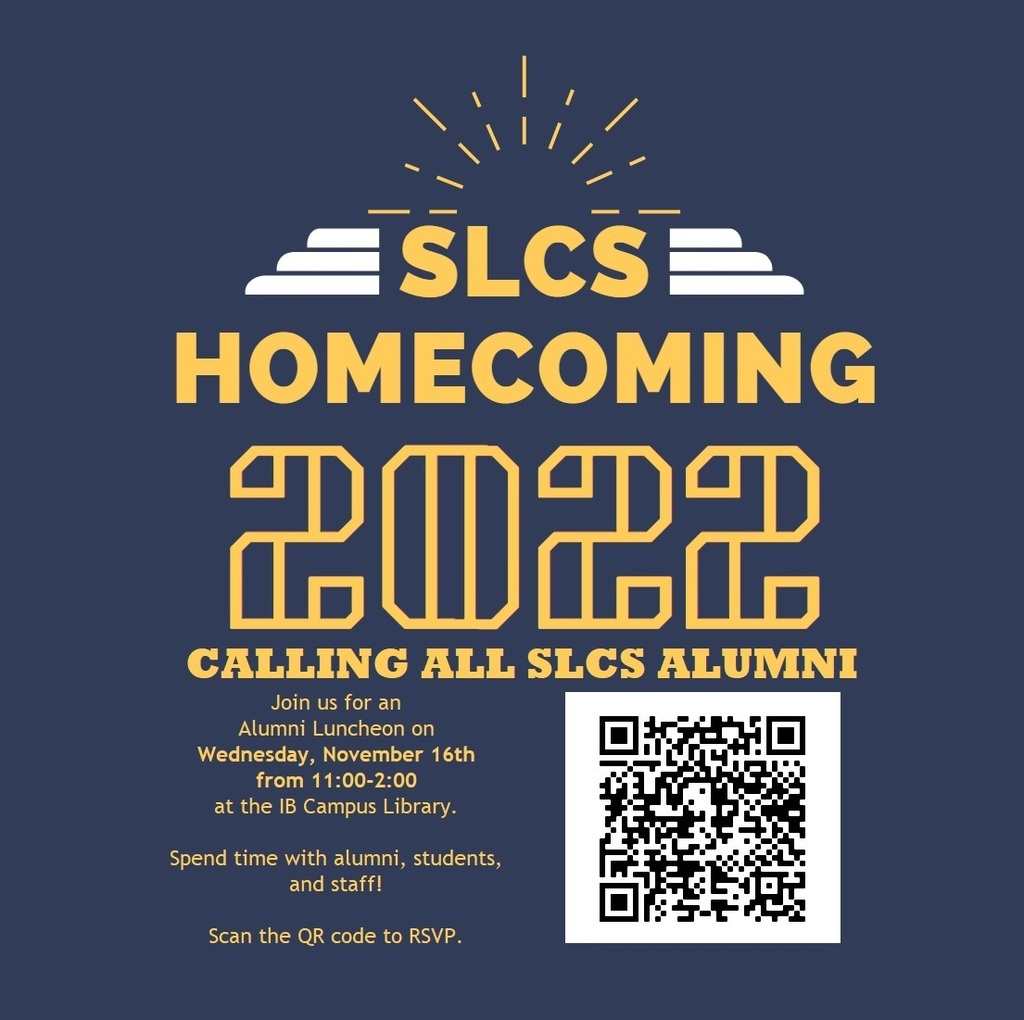 Our OPEN HOUSE is just one week away! Join us on Saturday, November 5th at 9:00 AM at both our Elementary and IB Campuses. Prospective families can RSVP by scanning the QR codes. Current families that make referrals will be entered into a drawing for a $100 Flynn & O'Hara gift certificate!