Science at SLCS- taking care of the frogs and fish in our classroom aquariums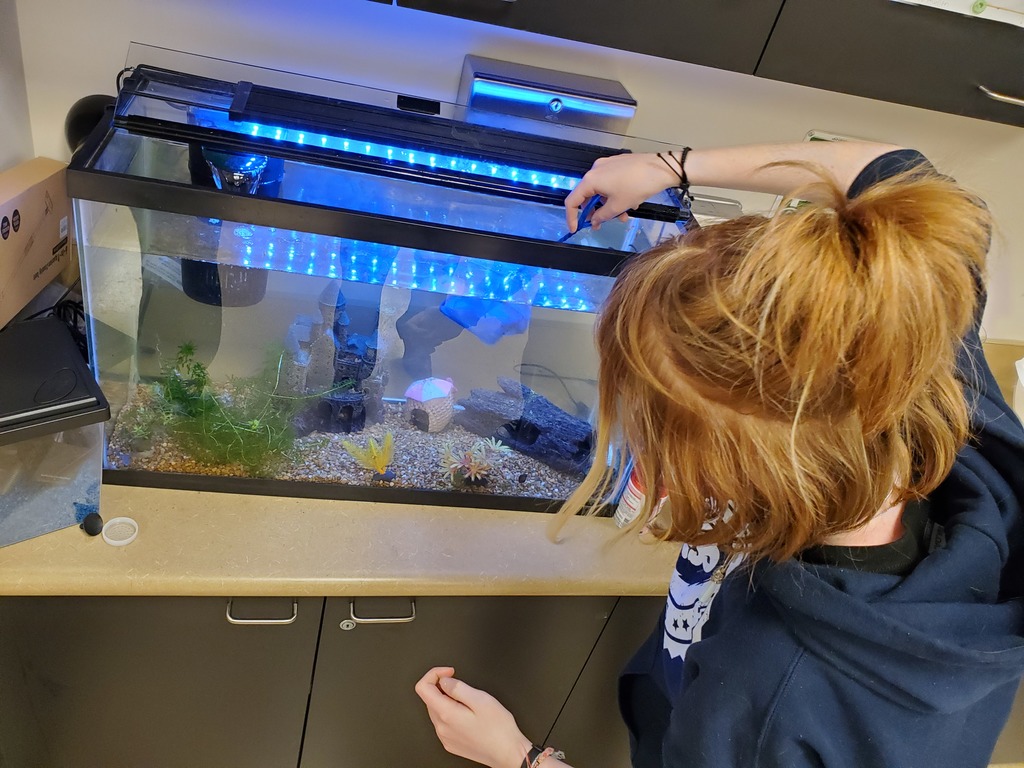 Transforming cafeteria windows into stained glass. Thanks to our Mural Arts students (led by Ms. Branka and Ms. Morsby) for the extra artistic joy at SLCS.

Great work from 7th grade Language & Literature classes today. Sharing a "Totem Pole Summative" with students and parents, extending their learning after reading "Touching Spirit Bear."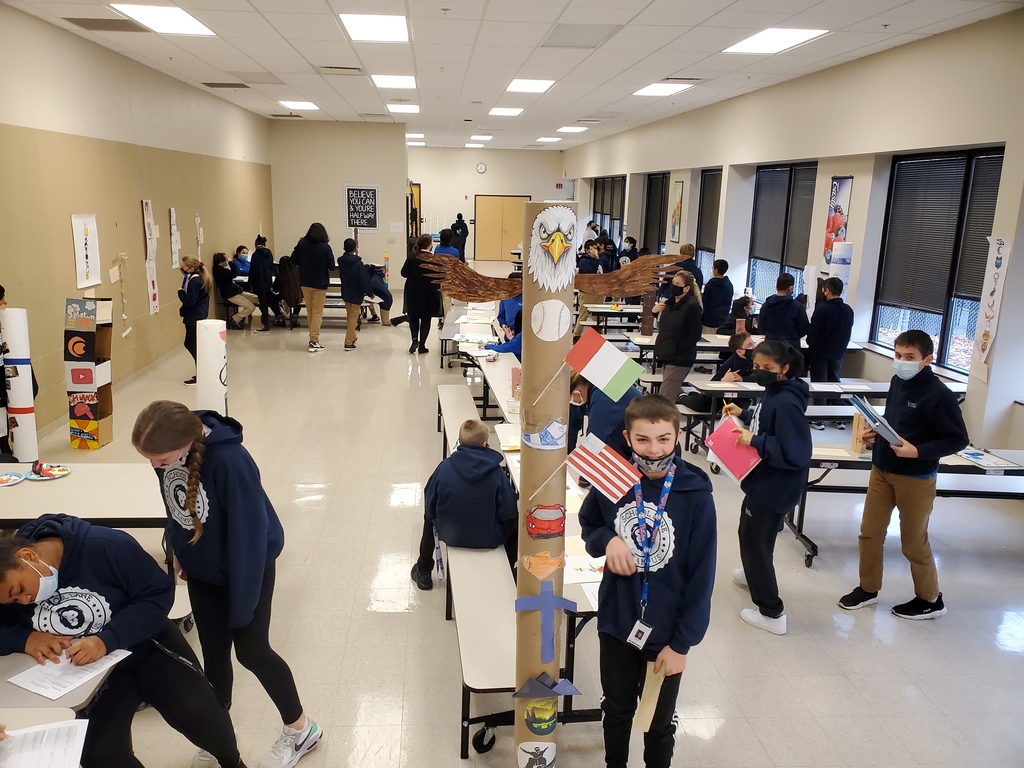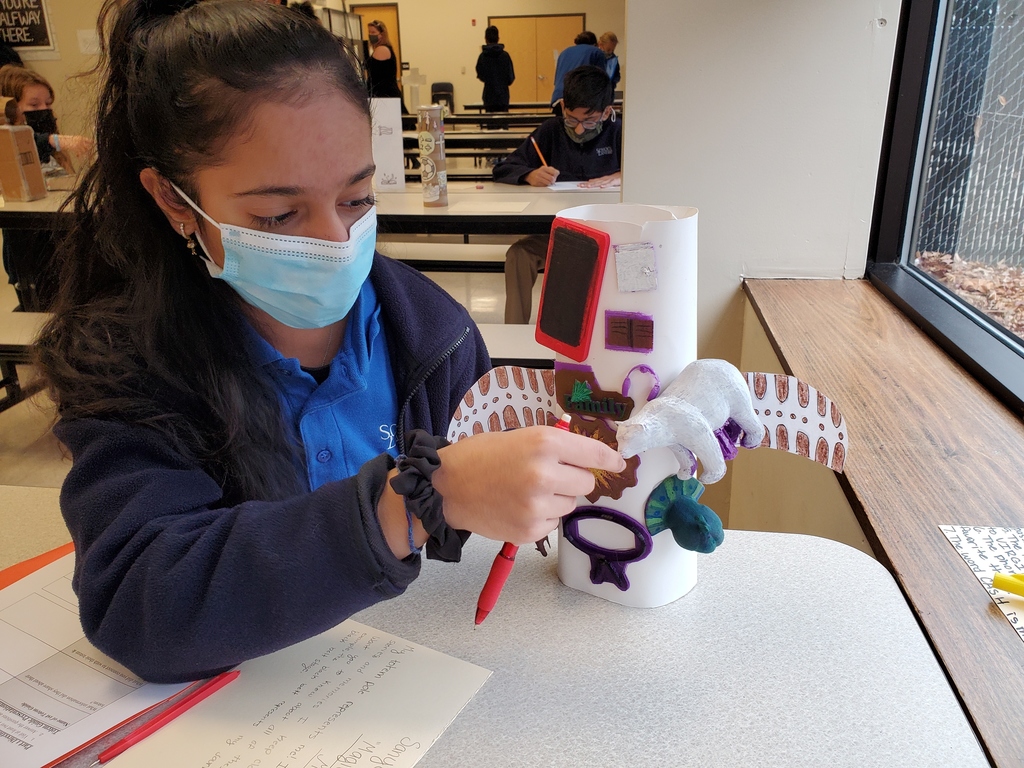 Homecoming 2021 Tournament Team Blitz brought home the flag-football championship for the Class of 2024 after wining three over-time games in a row. Thanks to Student Government Association for starting homecoming with so much SLCS pride!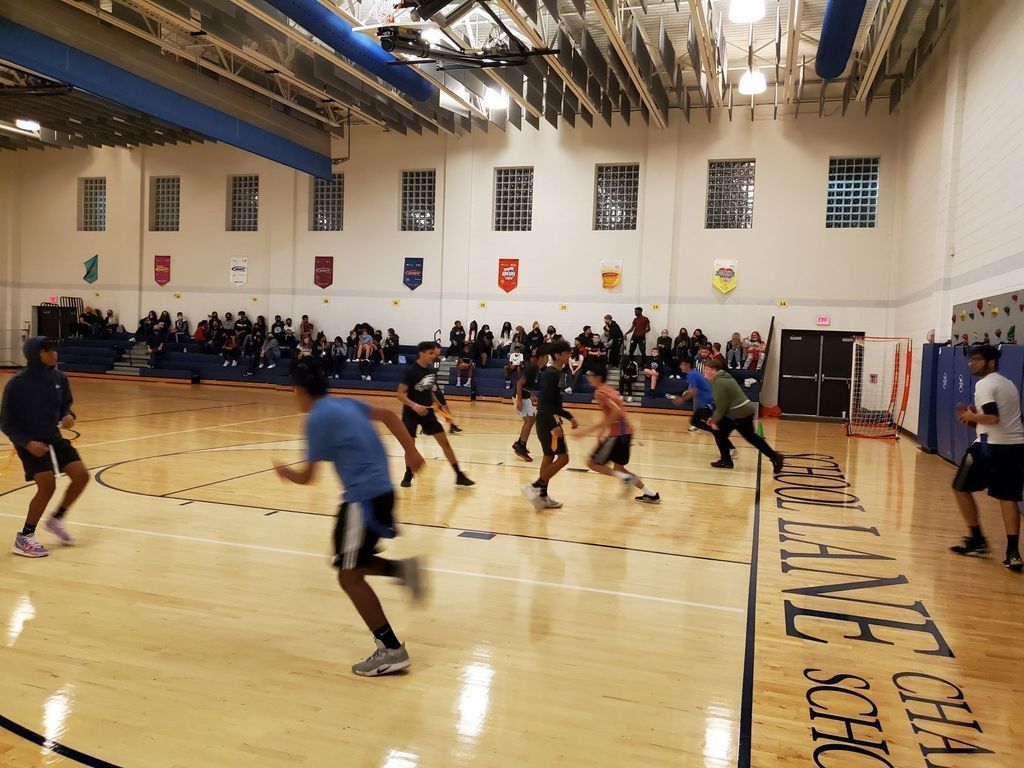 Peer-to-peer encouragement is the SLCS way. Check out this sticky note left for students in Language Acquisition: "worth more than gold"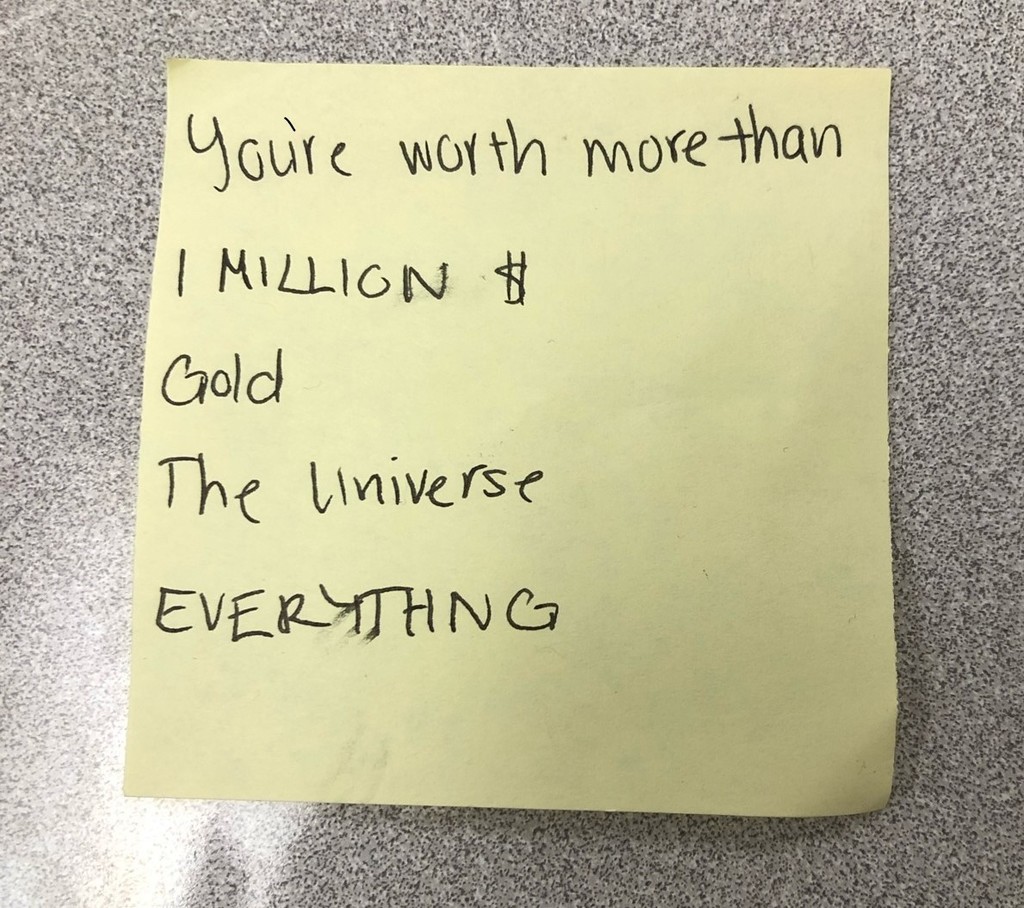 When a teacher shout-out becomes poetry: "she is kind and supportive. She is always there to make others smile. She helps everyone learn, dances sometimes, sings cool tunes, and her laughs are like a big hug, filling up the room." Love how our SLCS teachers inspire students to metaphoric joy!

More roar for our amazing SLCS teachers: "In class we have a new thing were kids can get a shout out at the end of the week and a positive call home!"

SLCS lion roar for a teacher! "When I lost one of my pins on my bag, he spent his own money and went out to buy me a new one. He's a very nice teacher. His classes are always entertaining and fun as well."

Today is Pink Out at School Lane IB campus. To raise awareness, students can wear pink tops or bottoms. However, make sure that you keep dress code. No rips in your jeans. Additionally, student government will also be selling bracelets. $2 for regular and $3 for glow in the dark, all going to Helen's Angels, an organization that supports individuals diagnosed with breast cancer in the Greater Philly Area.

that ¡Buena! moment in Lotería with Ms. Robinson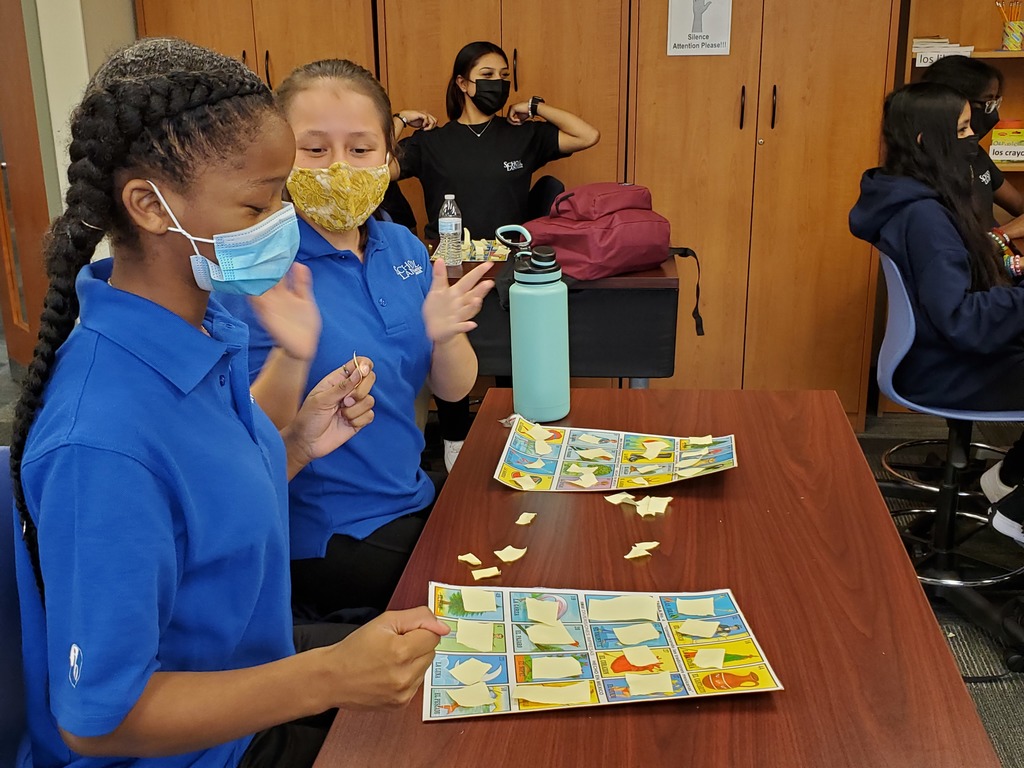 Measure twice, cut once. Woodworking with Mr. Belford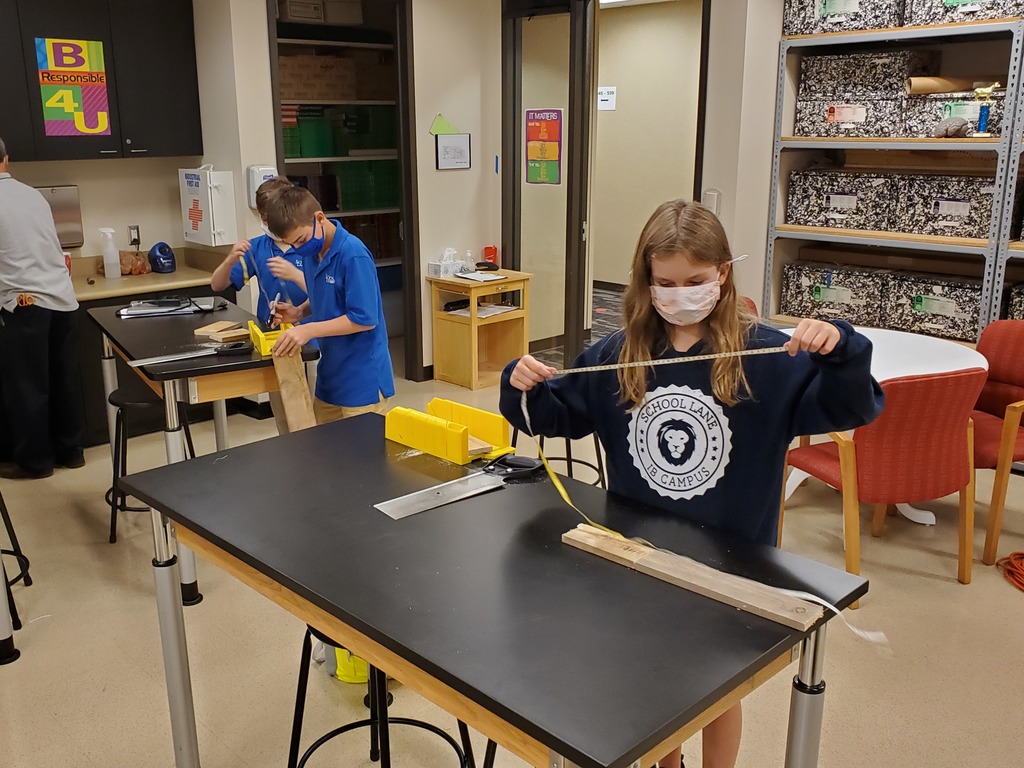 All we do is WIN. Four Square behind the cafeteria, what a way to close out Wednesday.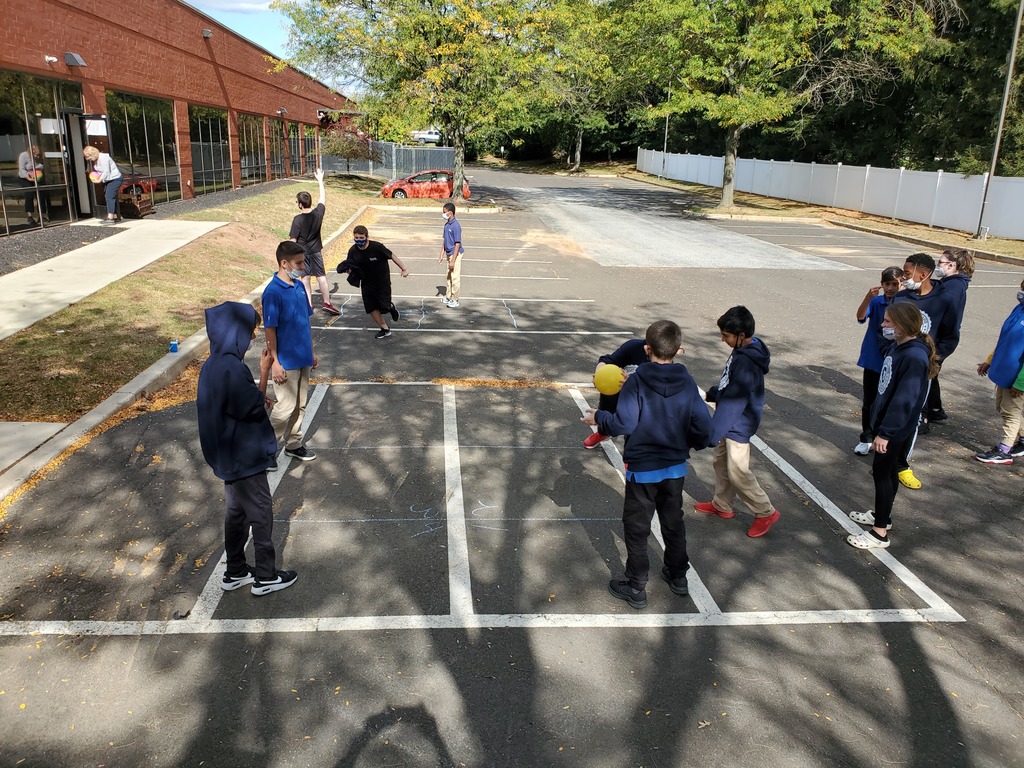 Who did denim better? Hamilton or Rodgers? IB Campus dress down (10/1)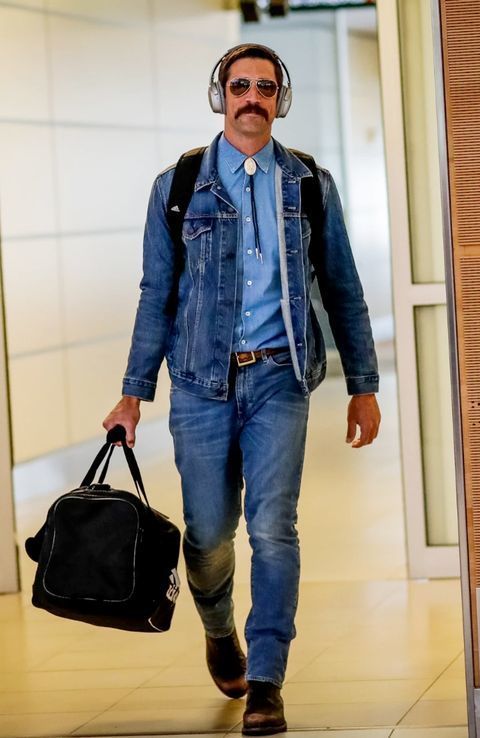 Thanks to our wonderful families, IB teachers and staff enjoyed bagels and coffee this morning! #workingtogether

How the IB Campus does unboxing- 500 SLCS Lion hoodies! Make sure you check your size, make a trip to Flynn & O'Hara for your SLCS polos, and be uniform fresh for August 30.